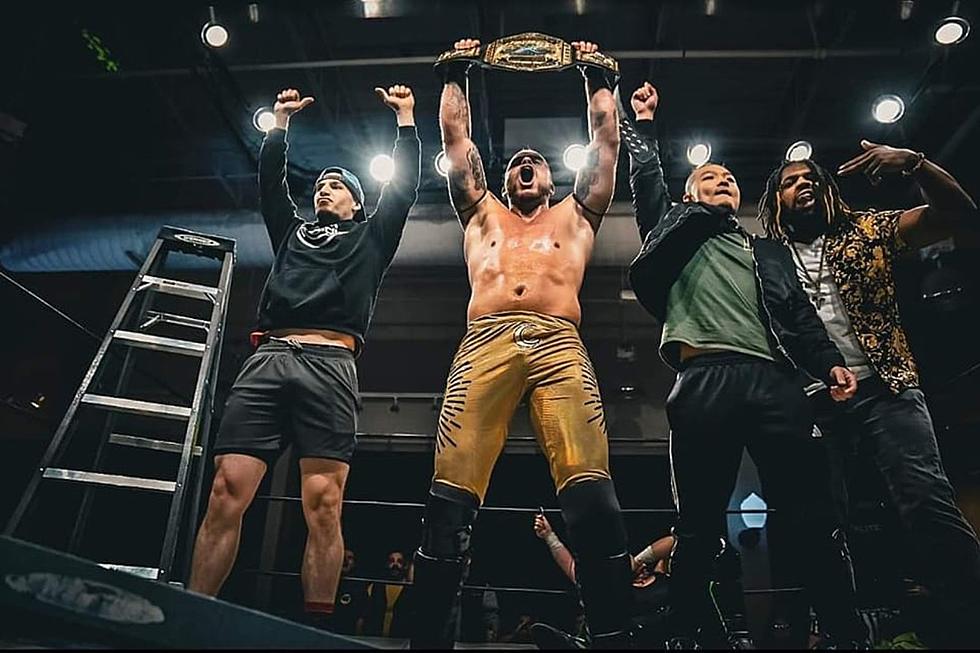 Pro Wrestling Coming to Oneida for an Evening of Slams & Suplexes
Mike Skyros via Facebook
Wrestling fans are in for an action-packed evening as the combatants of Nu Pro Wrestling invade Oneida!
CLASH AT THE KALLET
Independent wrestlers from across Upstate New York will perform on Saturday, May 27th at the Kallet Civic Center. Tickets are $15 for adults and $7 for children (10 and under), and can be purchased through Eventbrite. Bell time is at 6pm.
Wrestlers scheduled to appear are:
Brute VanSlyke
"Moonlight Son" Mike Skyros
Jacoby Riddick
"Studly" Steve McKenzie
Power Supply: Adam Stone & Markus Zeal
Black n' Yellow: Corey Jackson & Ting
"The Natural" Nick Sullivan
High Seas: Nick Ando & Cloudy
Edge of Hope: Mattick & Cerin Rahne
Krist Worthless
Brother Jonas
...and many more!
As always, card and wrestler appearances are subject to change. For continued updates, check out their Facebook event page.
REMEMBERING 2CW
Clash at the Kallet will feature several holdovers from the now-defunct Squared Circle Wrestling (2CW), which was based out of Syracuse between 2006 and 2015. 2CW would produce several cards a year in cities like Syracuse, Utica, Rochester, Watertown, Oswego, Amsterdam, Binghamton, and Elmira.
Typically 2CW would bring in one or two "established" former WWE superstars as a special attraction, and build the undercard around them with local talent. 2CW had a strong cult following in and around Central New York, and is remembered fondly among wrestling enthusiasts.
New York state has always been a hotbed for professional wrestling, and some of the sport's biggest stars have been born here. Check out the gallery below for the 10 Best Wrestlers Born in New York State:
Ranking the 10 Best Pro Wrestlers Born in New York
Bet you didn't know some of these guys were born in New York.
Check Out These Awesome Vintage Photos of WWE (WWF) at the Utica Aud in 1988
These photos are a real time capsule! Check out these photos from a WWE (WWF) wrestling event at the Utica Memorial Auditorium in February, 1988.
10 Strange Pro Wrestling Items Being Sold in New York
Here are 10 of the strangest pieces of pro wrestling memorabilia you can buy right now.