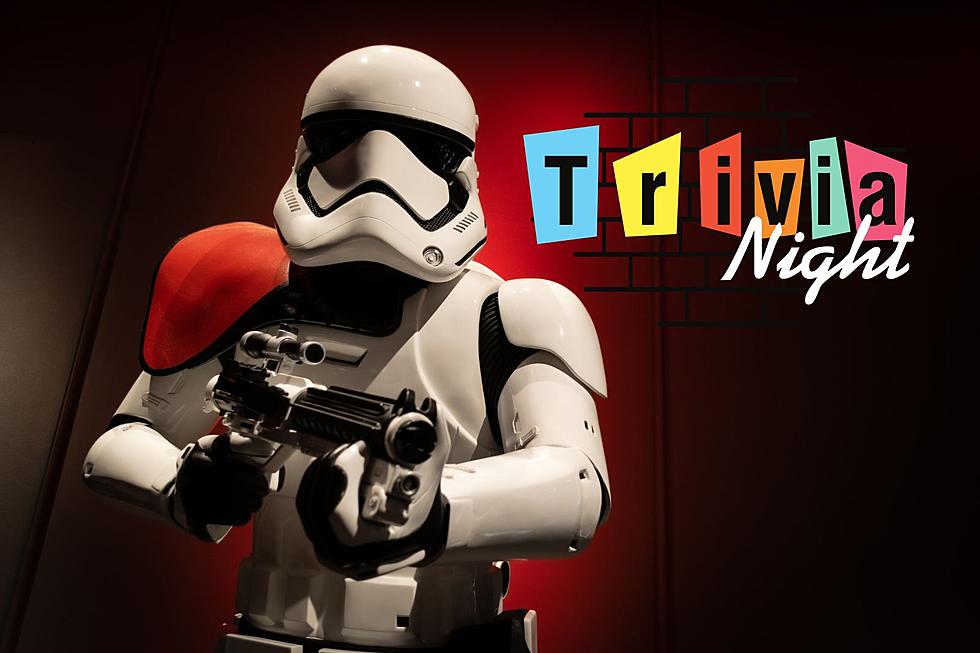 In a Galaxy Not So Far Away: Play Star Wars Trivia in CNY on May the 4th
Ben Lei on Unsplash / Canva
Attention all scruffy-looking nerf herders: Star Wars trivia is coming to Central New York this Thursday May the 4th.
Stage Time Trivia, a local trivia and entertainment company, is hosting this special engagement:
"May the 4th" is our beloved Star Wars day, and Stage Time Trivia is dedicating this night to an out of this galaxy themed night of trivia. Questions will span the movies, TV series', video games, and toys!
Central New Yorkers have three locations to play on May the 4th:
TONY'S PIZZERIA WASHINGTON MILLS
 3899 ONEIDA STREET
NEW HARTFORD
6:30PM
TOM CAVALLO'S RESTAURANT
40 GENESEE STREET
NEW HARTFORD
7:00PM
ALOFT HOTEL
310 WEST KIRKPATRICK
SYRACUSE
7:00PM
The event requires teams to register ahead in advance through Eventbrite. There is a $22.75 registration fee per team, for a team up to 10 people.
Each location will feature additional prizes for these special event and the score of every team at every location will be logged and posted to an overall leaderboard the following day, so you can see how you stacked up against ALL teams that played.
STAGE TIME TRIVIA
Stage Time Trivia has been hosting trivia nights throughout Central New York since 2013. Playing trivia is a great way to break up the monotony of the work week, especially during those months with unsavory weather when it's easier to stay indoors. Trivia offers comradery and actual face-to-face social interaction that's sometimes in short supply in today's modern world. Plus, you don't win anything if you just stay at home and watch Jeopardy.
May the 4th be with you!
If You're a Star Wars Fan You'll Love These License Plates
You can bid on these Star Wars-themed license plates starting May 4, 2023.
Every Star Wars Movie, Ranked From Worst to Best
Here is every theatrical Star Wars movie, ranked from the worst to the best.
The Most Expensive Star Wars Collectibles Being Sold in New York
In honor of May the 4th, we're looking at the most expensive Star Wars collectibles being sold in New York right now.