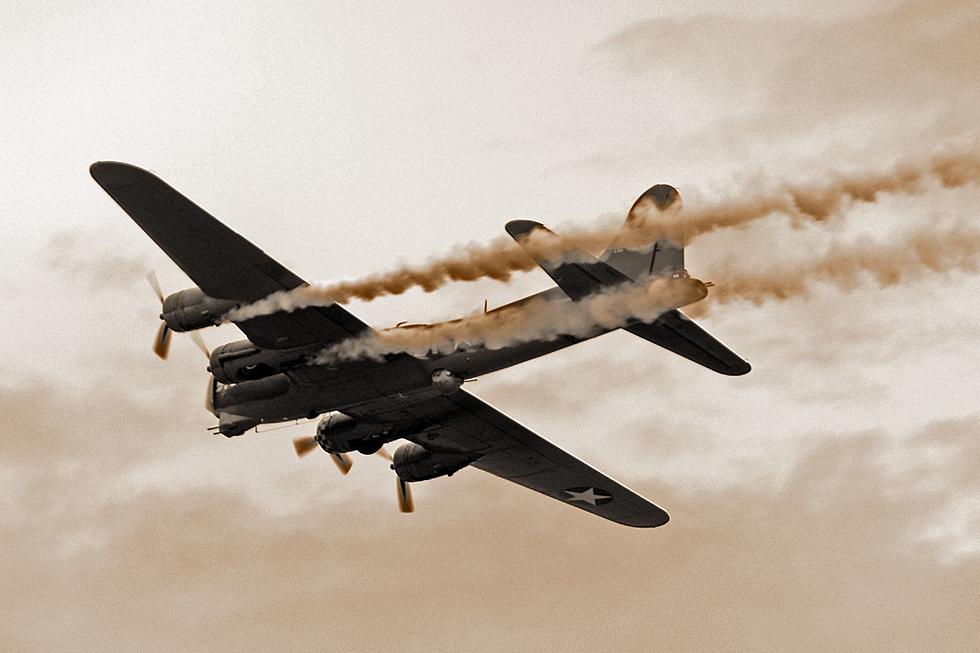 That Time a WWII B-17 'Flying Fortress' Crashed in Central New York
Canva
Over seven decades ago, a mighty B-17 "Flying Fortress" bomber met its fate amidst a fierce snowstorm, crashing in Central New York and killing a decorated soldier.
On January 16th, 1945, the B-17 departed from Hendricks Field in Sebring, Florida on a training mission that was supposed to take it to Stewart Field in Orange County, New York. But perilous and snowy conditions in the region caused the plane to divert from its original destination. Before a secondary landing site could be identified, the plane's radio died and it ran out of fuel.
Residents of Cazenovia, New York heard the roar of the behemoth aircraft overhead, as it barreled toward the small town of Nelson. The pilot, Lieutenant Alfred Kramer, ordered his trainees to abandon ship.
Fortunately, seven servicemen aboard the B-17 successfully parachuted to safety... but one did not. Lieutenant Charles F. Blanke was a decorated bombardier with over 50 European missions under his belt, earning the esteemed Air Medal for his service in World War II. Blanke was the first to jump but his parachute failed to open open.
The B-17 eventually crashed off Putnam Road, about a mile off Route 20, in the small town of Nelson, New York.
In 2019, the Erieville-Nelson Heritage Society commemorated the crash in a special ceremony. Lt. Kramer, then 99 years old, was in attendance.
DID YOU KNOW...?
With New York being home to both the Catskills and Adirondack mountain regions, there are a handful of plane crash sites that people can hike to. Check out the gallery below for pictures:
Check Out This Catskill Hiking Trail Where You Can Visit Two Plane Crash Sites
FOUND! Wreckage from World War 2 Cargo Plane in the Adirondacks
The remains of an American cargo plane that went down back in 1944 was located by some adventurers in 2021. It took almost a year for the wreckage to be found after the plane crashed and wasn't officially memorialized until 1997.
The location of the crash is on a remote part of Blue Ridge Mountain, near the town of Speculator in Hamilton County.
WWII History Comes Alive On The USS Slater Navy Destroyer Escort