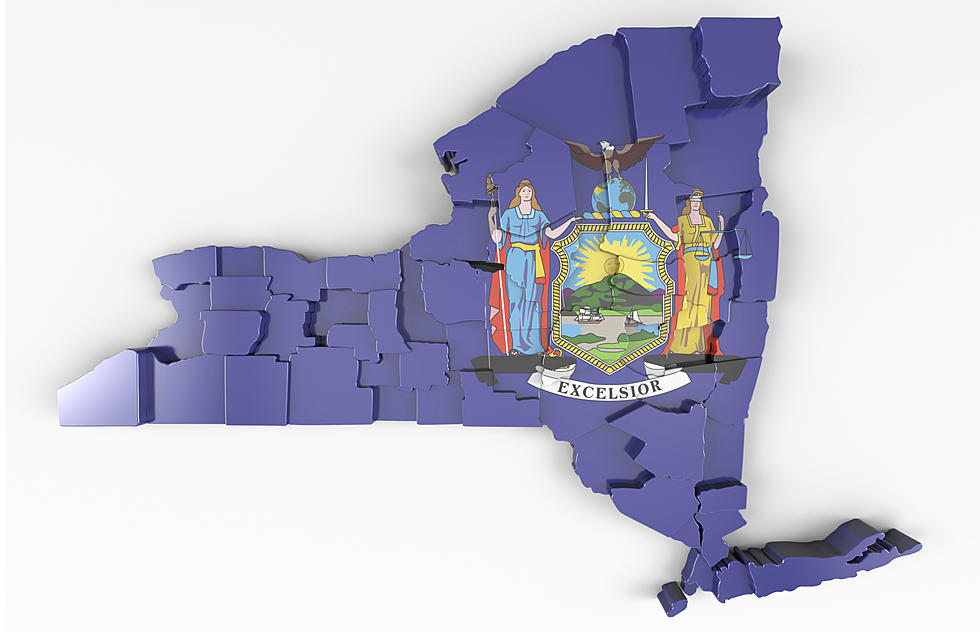 What Should Be on The Changed New York State Flag?
Getty Images/iStockphoto
We might be getting a new state flag because with all of the problems in New York  someone thought this was an important issue.
There isn't a lot of details about what it would look like but Cuomo wants it to say "E Pluribus Unum" on it.
Why isn't the new design open to a debate? We can't vote on it? I know it's New York but the last I checked we were still in America.
If you could add anything to the New York state flag what would you add?
I'd throw a bagel on there and maybe a slice of pizza. Those are two strong New York symbols.
While we're at it we should put a picture of a man screaming out the window of his car while turning with no signal and a deer on the hood of his car on the new flag.
I'm taking other suggestions.