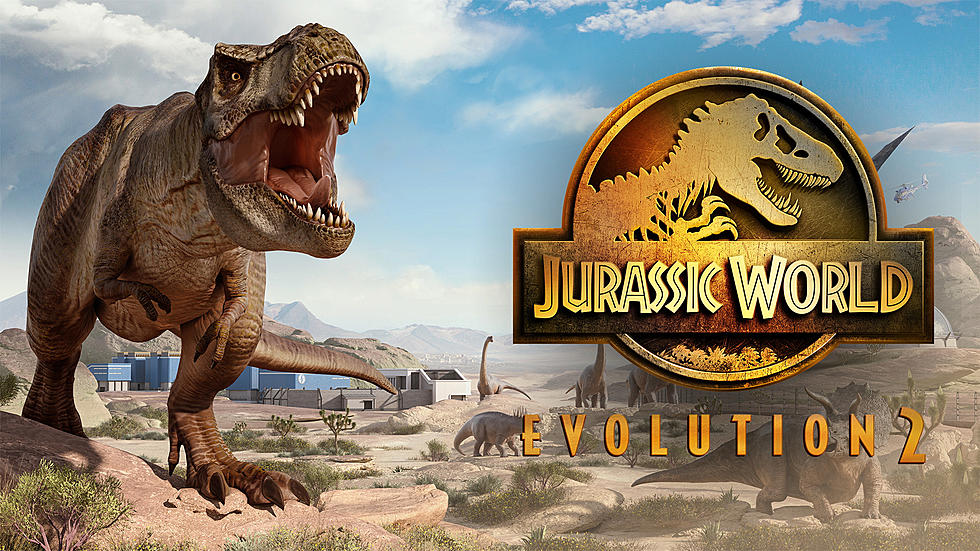 Utica NY Makes Cameo Appearance in Jurassic World Video Game
Frontier Developments
"HOLD ONTO YOUR BUTTS!"
Who knew there were dinosaurs in Utica, New York?!
I mean, we all know there are plenty of human dinosaurs shuffling around, but we're talking actual prehistoric giants!
....at least, that's according to the video game Jurassic World Evolution 2, a Jurassic Park-building simulator.
Jurassic World Evolution 2 combines elements of Sim City and Rollercoaster Tycoon, where players attempt to build the ultimate 5-star dinosaur park... with as few biological catastrophes as possible.
Now I'm not the biggest gamer in the world, but I do tend to play more during these cold winter months, when staying indoors is preferable. I picked up a copy of Jurassic World Evolution 2 when it was first released in November 2021, but I only recently got around to it.
"GOD HELP US, WE'RE IN THE HANDS OF ENGINEERS"
The game is great, for a certain type of Jurassic Park nerd. There's not a lot of action, but that's not really the point. The point is to build a functioning park that makes money using the resources available to you.
One part of the game sees you send out capture teams to pick up dinosaurs that are roaming loose in various parts of the globe. You can imagine my surprise when one of these locations was Utica:
WHAT IS A CHASMOSAURUS?
I had never heard of a Chasmosaurus before playing this game, but I soon learned.
Chasmosaurus is a four-legged, armored herbivore of the Cretaceous Period. It's in the same family as its more famous ceratopsid cousin, the Triceratops. It's got a big ol' plate on its noggin, which is pretty cool.
"YOU THINK THEY'LL HAVE THAT ON THE TOUR?"
Thankfully I was able to move the two Chasmosauruses from Utica into an enclosure on my island, where they lived a happy and healthy life, inspiring wonder in all who laid eyes on them.
So, y'know... you're welcome, Utica.
Love Jurassic Park? Then Grab This House Before It Goes Extinct
A family in Cleveland, Ohio has listed their home for sale, and it gives off some major Jurassic Park vibes.
The Abandoned & Decaying Petrified Creatures Dinosaur Museum
This once-popular roadside attraction in Richfield Springs now sits neglected and rotting.
You Can Tour The Island "Jurassic Park" Was Filmed
One of the most iconic movies of all time is "Jurassic Park". Now you can see where the movie was filmed.