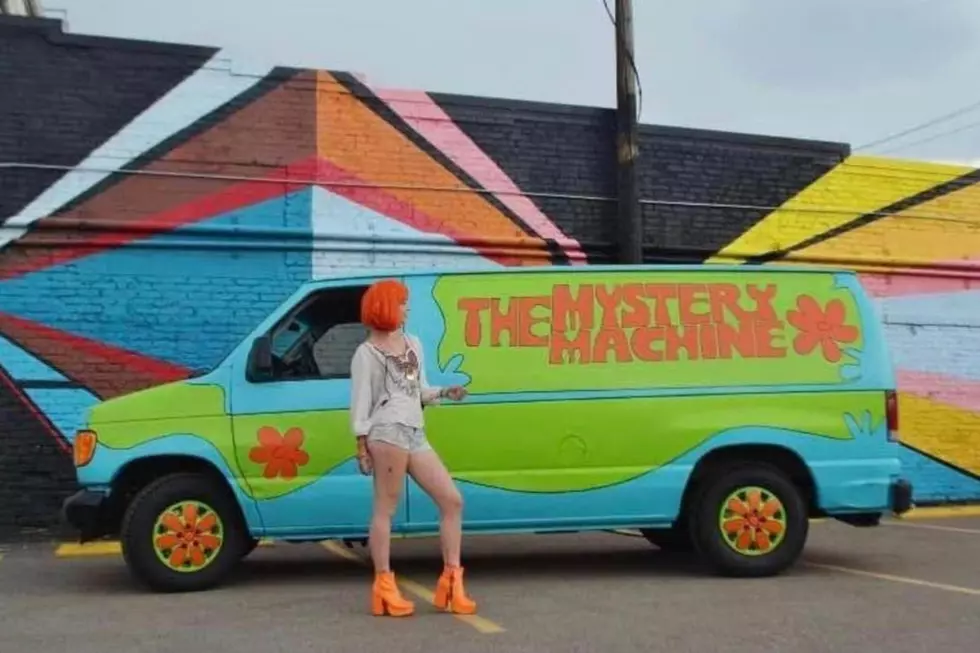 JINKIES! You Can Buy a Scooby-Doo 'Mystery Machine' Not Far from New York
Korin Justinius via Facebook Marketplace
Ever dream of cruising around the country solving mysteries with bunch of meddling kids? Well, now you can!
A 2003 Ford E150 fashioned after the famous "Mystery Machine" from the Scooby-Doo cartoons is currently up for sale on Facebook Marketplace. The car is located in East Haven, Connecticut, about 2.5 hours south of Albany.
The V8-equipped Ford currently has an asking price of $5,000. The Marketplace description says it "runs & drives excellent" and comes with a clean title. 195,000 miles are on the engine, and it has an automatic transmission.
The van is also a camper conversion, which means you can comfortably sleep in there while you're out cracking cases. It's equipped with electric hookups for your gadgets, a rooftop vent with a fan for ventilating... y'know, "incidental smoke"... a rudimentary sink activated by a foot pump, and plenty of storage drawers for your Scooby Snacks.
The previous owners say the camper conversion was "done professionally in Colorado" by a company called Ferns Vans.
BRIEF HISTORY OF SCOOBY-DOO
Scooby-Doo first premiered on American television in 1969 for Hanna-Barbera Productions. It was one of the first popular "Saturday morning cartoons," centering around a group of mystery-solving teenagers and their sometimes-verbal Great Dane. Scooby-Doo became a pop culture icon and spawned multiple spinoff specials and movies, to go along with seemingly endless merchandising opportunities.
Check out the YouTube video below for a full tour of the Mystery Machine for sale in East Haven, Connecticut:
Don't have time to watch the video? Check out some pics in our gallery below:
Own the Scooby Doo Mystery Machine!
You can buy the Scooby Doo Mystery Machine, not far from New York!
Volkswagen Fashioned After 'Herbie the Love Bug' For Sale in NY
Want a car that's almost guaranteed to bring smiles to everyone's faces?
Rare AMC Gremlin for Sale in Upstate New York
What a find! A rare AMC Gremlin in great condition has popped up for sale in Upstate New York.