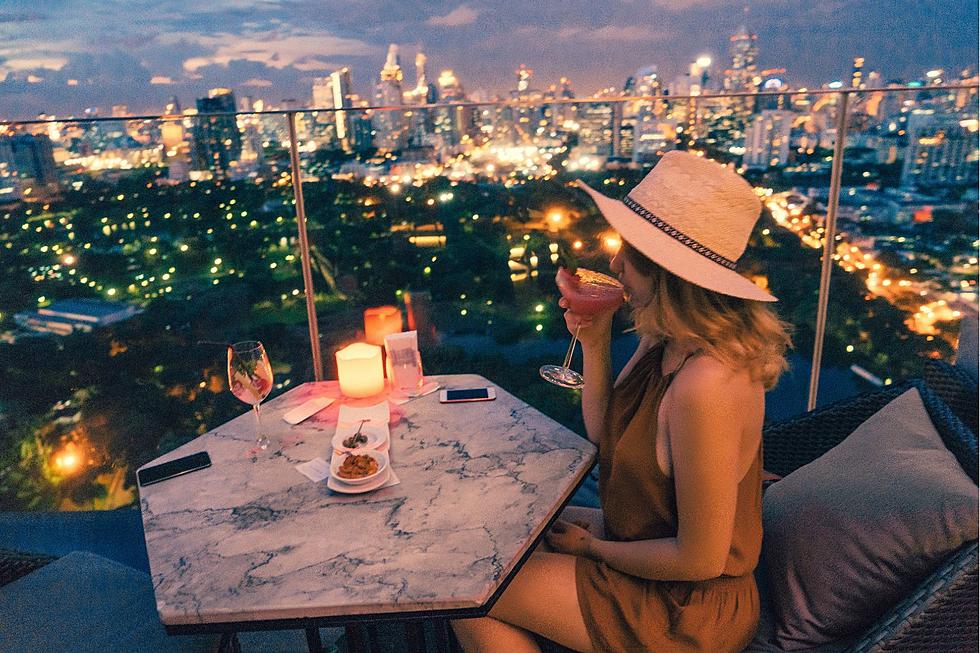 Sky-High Delights: 6 Rooftop Bars & Restaurants to Try in Central NY
Canva
As the air quality starts to improve from the Canada wildfires, it won't be long before we start thinking about outdoor dining again. After all, there's nothing like enjoying a cocktail while taking in a view.
Rooftop bars and restaurants have become premiere destinations during summer months. When the weather cooperates, people flock to rooftop bars because they offer fresh air, breathtaking views, a unique ambiance for socializing, and a sense of exclusivity.
Being elevated above street level provides patrons with panoramic vistas of the city skyline, waterfront, or surrounding landscapes. The opportunity to enjoy stunning views while sipping a drink in an open-air setting creates a memorable and picturesque experience.
The unfortunate truth is, a lot of cities in Central New York are lacking in this department. While all the rage downstate in the Big Apple, many cities up here are just starting to realize the benefits. Of course, it's not as easy as just deciding you want to open a rooftop bar and then doing it. Every city has zoning laws to contend with, or specific requirements and regulations that can vary depending on the jurisdiction.
However, we did a little digging and were able to find six unique rooftop bars and restaurants throughout our region. So if you're looking to bask in the sunlight, feel the breeze, or admire the stars during evening hours while sipping a cocktail or enjoying a bite, read on:
6 Rooftop Bars & Restaurants to Try in Central New York
Rooftop venues offer great views, fresh air, and an elevated ambiance perfect for your next social gathering.
Find yourself in the Hudson Valley? Here are 5 rooftop bars to try there, too:
Brews With A View: The Capital Region's 5 Best Rooftop Bars
Summer time is here, which means an outdoor adult beverage is probably at the top of your to-do list most evenings. While outdoor bars and dining are nice, nothing beats an ELEVATED outdoor view. Here are the top 5 must-visit rooftop bars to add to your Capital Region summer 2022 bucket list.
Strangest Home For Sale In WNY Has Rooftop Bar and Pizza Oven
Step inside this strange but
beautiful home
in the southtowns of Buffalo.