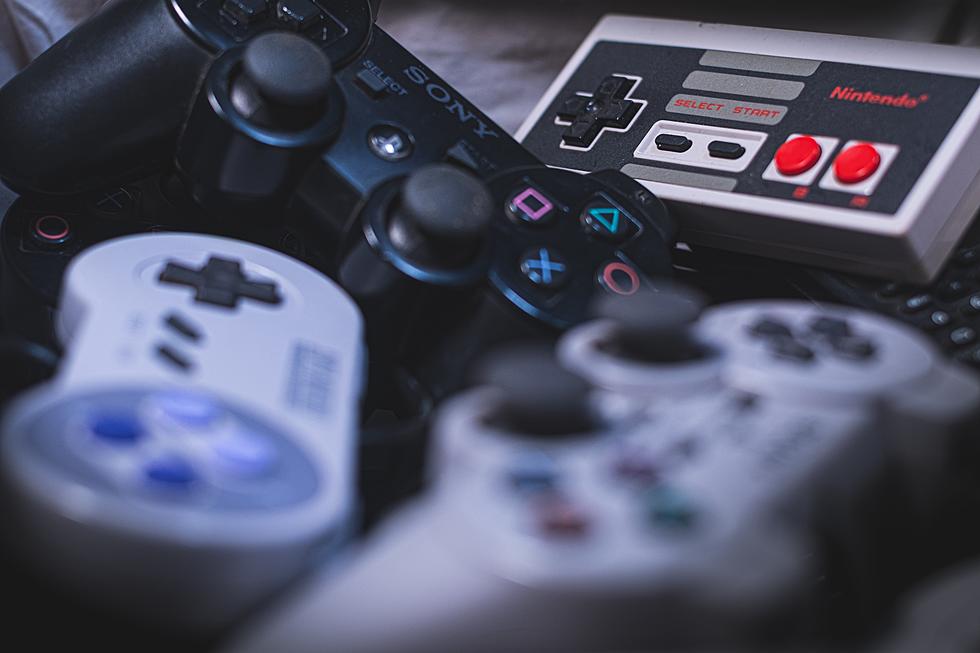 Which Games Were Nominated for NY's Video Game Hall of Fame?
Photo by Enrique Guzmán Egas on Unsplash
The National Video Game Hall of Fame in Rochester, New York has announced its nominees for its class of 2023. They include a classic N64 shooter, a title , a Wii hit among older adults, and a newer title that just saw major success with its screen adaptation.
12 games were nominated in all, in announcement Wednesday morning by Rochester's Strong Museum, which houses the World Video Game Hall of Fame.
"It's always difficult to narrow the World Video Game Hall of Fame nominations down to just 12 finalists because there are so many games that have had an enormous influence on popular culture or the video game industry itself." Jon-Paul C. Dyson, director of the Strong's International Center for the History of Electronic Games
Let's take a look at the nominees:
AGE OF EMPIRES
Originally created by Ensemble Studios and released by Xbox Game Studios, Age of Empires is a series of historical real-time strategy games. The original game came out in 1997, and as of October 28, 2021, nine different games from the series have been released.
ANGRY BIRDS
The 2009 casual puzzle video game Angry Birds was created by the Finnish video game studio Rovio Entertainment. The game was initially made available starting in December 2009 and was primarily inspired by a sketch of stylized birds without wings. The game has received praise for its adept blending of enjoyable gameplay and humorous style.
BARBIE FASHION DESIGNER
Originally released in 1996, Barbie Fashion Designer allows players to create their own clothing for Barbie, which can then be printed out and used on the dolls they already have.
CALL OF DUTY 4: MODERN WARFARE
One of the most critically-acclaimed first-person shooters in the genre, it's the first Call of Duty in the series to break away from the Word War II setting. It was released in 2007 across multiple consoles.
COMPUTER SPACE
One of the oldest games on the list, Computer Space was released in 1971 by original Atari mastermind Nolan Bushnell. Computer Space has the titles of both the first video game sold commercially and the first arcade game.
FIFA INTERNATIONAL SOCCER
Even more than Madden, FIFA International Soccer is the most played sports game franchise ever. FIFA has sold more than 325 million units and has achieved global success thanks to its yearly new release with fresh upgrades.
GOLDENEYE 007
Who doesn't remember playing GoldenEye? Not only one of the most popular titles for the N64, but one of the most popular video games ever, GoldenEye became popular for its four-player multiplayer mode, influencing many other multiplayer games that came after. Plus, who doesn't want to play as James Bond?
THE LAST OF US
The most recent release on the list, The Last of Us took the game world by storm with its in-depth storytelling, close examination of human relationships, and exhilarating jump scares. Its story has since been translated to the small screen, in one of HBO's most-watched series.
NBA 2K
Thanks to its focus on realism and minute details, NBA 2K has developed into a major force in e-sports. It was first released in 1999 by Sega and now has over 1.5 million daily active players.
QUAKE
ID Software might best be known for Doom, but its second-most popular title is Quake. When released in 1996, Quake's 3D engine became the standard for many games thereafter. Nearly 30 years after its debut, the groundbreaking Quake game code has been connected to dozens of other titles and is still utilized in some contemporary games.
WII SPORTS
Wii Sports introduced consumers to a new advancement in home video game technology with its motion-based controller. The controller could act as a tennis racket, golf club, or be used to throw a strike in bowling. Because of its straightforward mechanics, almost anyone could play the game, from young to old.
WIZARDRY
Originally released on the Apple II in 1981, Wizardry defined what a turn-based, fantasy RPG could be. It was also memorable for its character creation. Numerous sequels to Wizardry were produced, and it served as inspiration for later game developers to design characters that could be customized. 
WHEN WILL THE WINNERS BE ANNOUNCED?
Winners will be chosen by a jury of experts and the general public, and inducted in a virtual ceremony on May 4th. For more, check out the Strong Museum's press release. 
Awesome Classic Video Games Turning 40 in 2023
Classic awesome games instrumental in forming game culture as we know it are turning the big 4-0 this year.
Are These Valuable Video Games Hiding In Your House?
Every Video Game Movie Ever Made, Ranked From Worst to Best