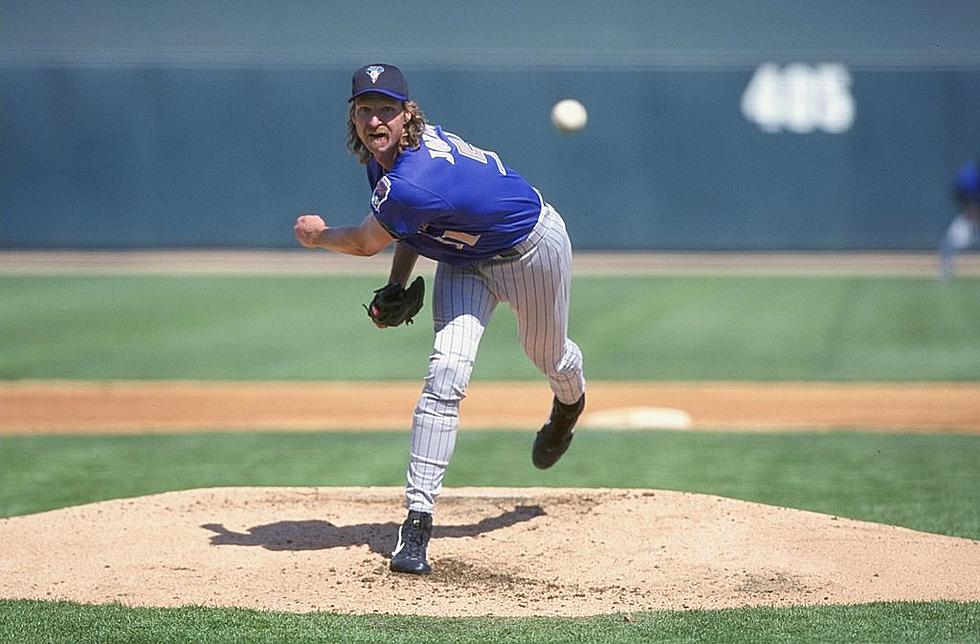 Baseball Hall of Famer's Side Passion Brings Him Back to Cooperstown
Getty Images
Randy Johnson, one of the most dominant and feared pitchers in baseball history, has returned to Cooperstown-- but this time it has nothing to do with baseball.
RANDY JOHNSON PHOTOGRAPHY
Nicknamed 'The Big Unit," the 6-foot, 10-inch Johnson is known off the mound for his love of photography. Taken from his official website:
My career as a Major League baseball pitcher has been well documented, but what is not as well known is my passion for photography, which began when I studied photojournalism at the University of Southern California from 1983-85.Baseball became my occupation for two decades but my love of photography never left. Following my 2010 retirement, I was able to focus my attention back to this passion.
FENIMORE ART MUSEUM
Johnson's first-ever solo gallery, Randy Johnson: Storytelling with Photographs is being showcased at Cooperstown's Fenimore Art Museum from April 1st through September 17th. It includes a variety of snapshots taken during his travels through Africa and includes a total of 30 large prints.
Aside from his wildlife and travel photography, Johnson has worked closely with various rock bands like Metallica and Kiss. Some of his concert shots have even been used for tour promotional materials.
BUT CAN WE TALK ABOUT HIS LOGO FOR A SECOND?
Take a look at Johnson's photography logo. It's pretty genius:
In case you don't get the reference, Johnson once murdered a bird mid-flight with one of his blistering fastballs. It was a one-in-a-million freak accident that people still talk about to this day. And thankfully, this truly bizarre -- and slightly horrifying -- incident was captured on camera. And here it is for your viewing enjoyment!
The Tallest Players in History from Every New York Pro Sports Team
These athletes can DEFINITELY help you grab something off that top shelf.
The 12 Largest Crowds in Cooperstown for Hall of Fame Weekend
Baseball fans from all over the world congregate in the tiny village of Cooperstown for Hall of Fame weekend. Which inductees drew the largest crowds?