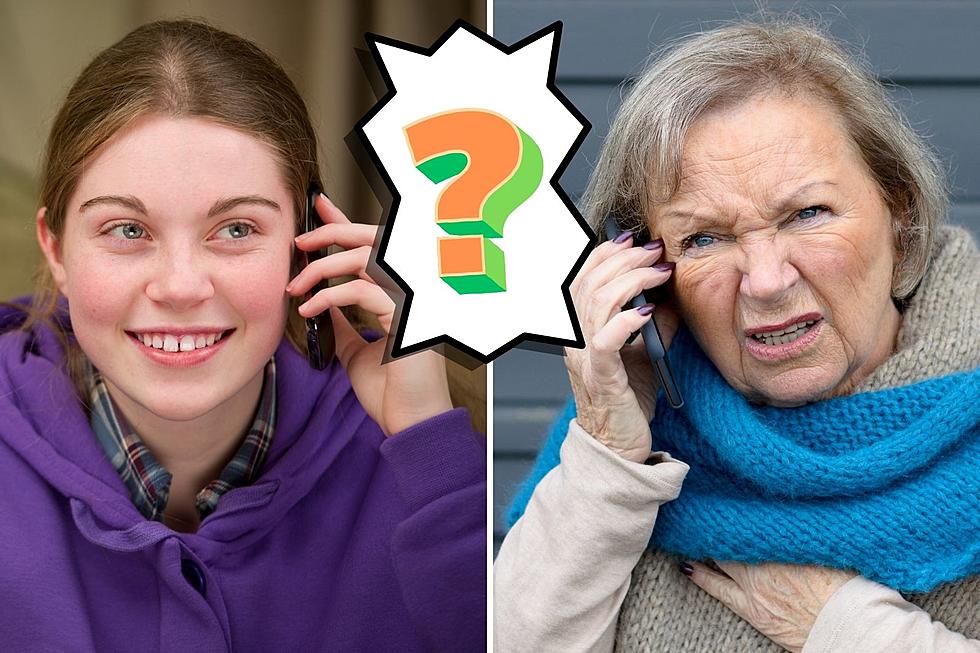 Say What?! The Most Popular Slang Gen Z is Using in New York
Canva
The English language is constantly evolving, whether we like it or not. Say what you will about the way young people talk, but the fact is, we nay longeth'r speaketh in this mann'r, eith'r.
But I'll admit, nothing makes you feel older faster than not understanding a damn word Gen Z says. It's like you've gotta spend 30 minutes a week playing Call of Duty online just to stay on top of it.
The website Crossword Solver studied the most common slang in each state, looking into the terms that gamers, cryptocurrency enthusiasts, couples, young people, and hip-hop fans were using most frequently. They then compared those words against the overall national average.
Below are the slang words New Yorkers are using the most:
MOST UNIQUELY POPULAR GIRLFRIEND/BOYFRIEND SLANG WORD
"A Sugar Daddy is a boyfriend who comes with financial benefits. Sugar benefactors can help to cover tuition, bills, and frequently enjoy bestowing gifts upon their partners." -Urban Dictionary

 
MOST UNIQUELY POPULAR GAMING SLANG WORD
"An abbreviation for the Elo rating system, a mathematical system that rates players according to their relative skill; originated with chess, but also adapted for other games such as League of Legends." -slang.net

 
MOST UNIQUELY POPULAR CRYPTO SLANG WORD
"A cryptocurrency of little to no value, usually a late-comer to the Bitcoin craze, a copycat cryptocurrency." -Urban Dictionary
(Author's note: You gotta give it to New Yorkers on this one... it's pretty funny. The only other state in the U.S. that prefers "Shitcoin" is North Carolina.
MOST UNIQUEY POPULAR GEN-Z SLANG WORD
"Someone who does way too much for a person they like... [or] a guy that is overly desperate for women." -Urban Dictionary

 
MOST UNIQUELY POPULAR HIP-HOP SLANG WORD
"Something that really sucks." -Urban Dictionary
Check out the interactive chart below for a complete breakdown of popular slang words by state:
Most Americans Don't Know These Irish Slang Drinking Words
It's not even Irish Gaelic, but Hiberno-English can also be difficult to understand. Here's a list of drinking-related slang terms commonly used on the Emerald Isle.
10 Slang Words Youth Use That Parents Don't Understand
Old Time Sayings From Our Parents and Grandparents
All the things the old folks used to say.