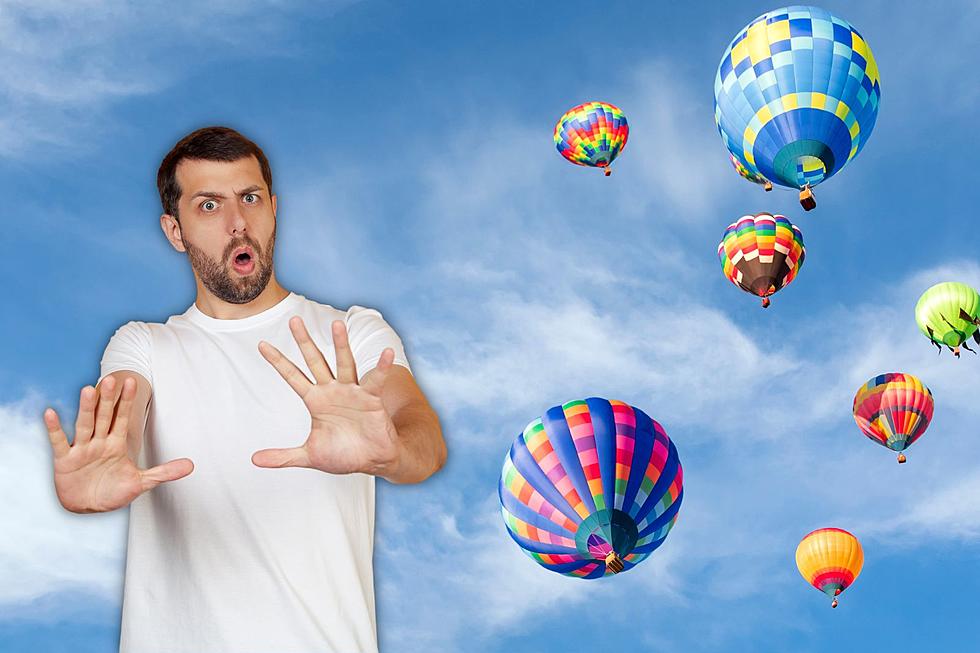 White Knuckle Flying: Would You Buy a Hot Air Balloon Off Marketplace?
Canva
Spy balloons are all the rage right now. Maybe you could do a little spying on your own in this hot air balloon for sale on Facebook Marketplace.
It's not everyday you see a secondhand hot air balloon pop up for sale. But this seller in Cicero is trying to unload his vintage 1975 Firefly for $2,000. Is that a good deal? I honestly have no idea.
Here's what the original listing says:
The Firefly 7B is great starter balloon, perfect for the beginning pilot or the seasoned veteran looking for a smaller balloon. The standard system package included with the 7B contains: two 10 gallon steel tanks, Kevlar suspension cables, custom pattern design, chocolate suede trim, Mirage burner, Flytec 3040 instruments, 4.0 or 4048 basket.
All that is Greek to me. I know nothing of hot air balloons. But Firefly is apparently a very reputable manufacturer, founded in 1972.
In my opinion you'd have to be pretty brave to pull the trigger on this purchase. There just seems something inherently unsafe about flying around in a basket with a giant bubble of combustible gas above your head.
Again... that's just me. I'm sure this balloon is perfectly safe (?) and I have no reason to doubt the seller.
If you can get over the sheer terror of it all, I'm sure the views you can get from this thing would be absolutely amazing.
Check out the original listing here.
Macy's Thanksgiving Day Parade Balloon Fails
A compilation of Before and After shots of the most notable balloon disasters in Macy's Thanksgiving Day Parade History.
Best Chinese Balloon Memes
The best we could find shared across the internet.
Lets enjoy them now that that big white dot in the sky has been blown to smithereens.
Hot Air Ballooning, Early 1900s