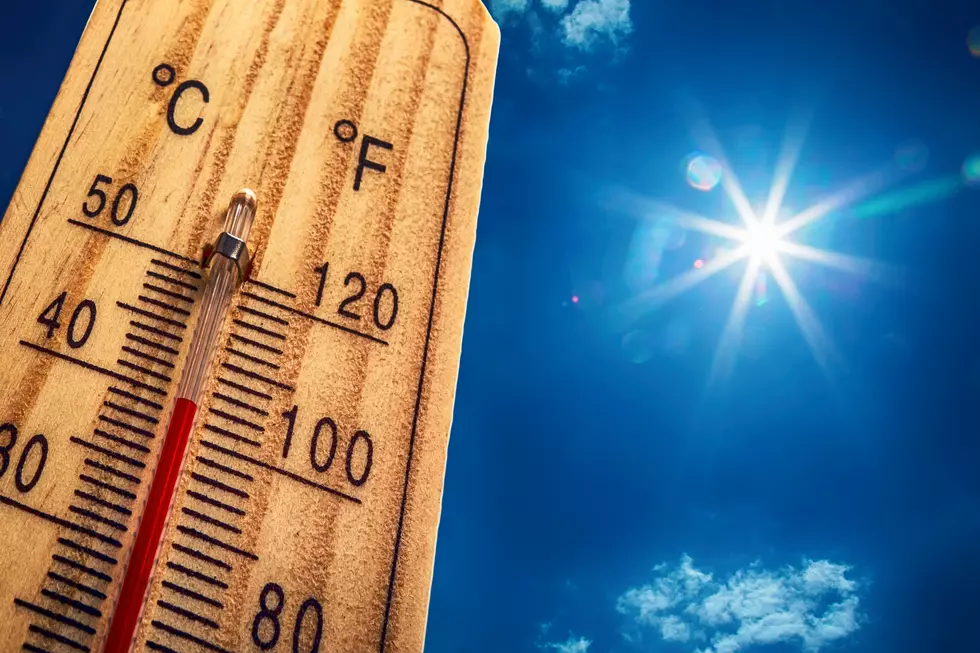 Heat Advisory Issued for CNY, Heat Index Expected to Reach 90s
Credit; MarianVejcik/ThinkStock
A Heat Advisory has been issued for Oneida County, Onondaga County, Madison, Sounther Herkimer, Seneca, Southern Cayuga counties. The advisory includes the cities of Boonville, Penn Yan, Seneca Falls, Auburn, Syracuse, Hamilton, Oneida, Rome, and Utica, as well as Ilion, Herkimer, Little Falls, Mohawk, Frankfort, Norwich, and Dolgeville.
...HEAT ADVISORY IN EFFECT FROM 11 AM TO 9 PM EDT MONDAY...
The National Weather Service in Binghamton has issued a Heat
Advisory, which is in effect from 11 AM to 9 PM EDT Monday.
* HEAT INDEX VALUES...In the mid to upper 90s, due to temperatures
in the lower 90s, and dewpoints near 70.
* TIMING...From the midday hours into the early evening.
* IMPACTS...The heat and humidity may cause heat stress during
outdoor exertion or extended exposure.
PRECAUTIONARY/PREPAREDNESS ACTIONS...
Take extra precautions, if you work or spend time outside. When possible, reschedule strenuous activities to early morning or evening. Know the signs and symptoms of heat exhaustion and heat stroke. Wear light weight and loose fitting clothing when possible and drink plenty of water.
To reduce risk during outdoor work, the occupational safety and health administration recommends scheduling frequent rest breaks in shaded or air conditioned environments. Anyone overcome by heat should be moved to a cool and shaded location. Heat stroke is an emergency, call 9 1 1.
Never leave your pet in a parked car. 
Watch the humidity - it makes them less able to cool themselves by panting. 
Limit exercise. 
Don't rely on a fan to keep them cool. 
Provide ample shade and water. 
Be on the lookout for heat stroke.