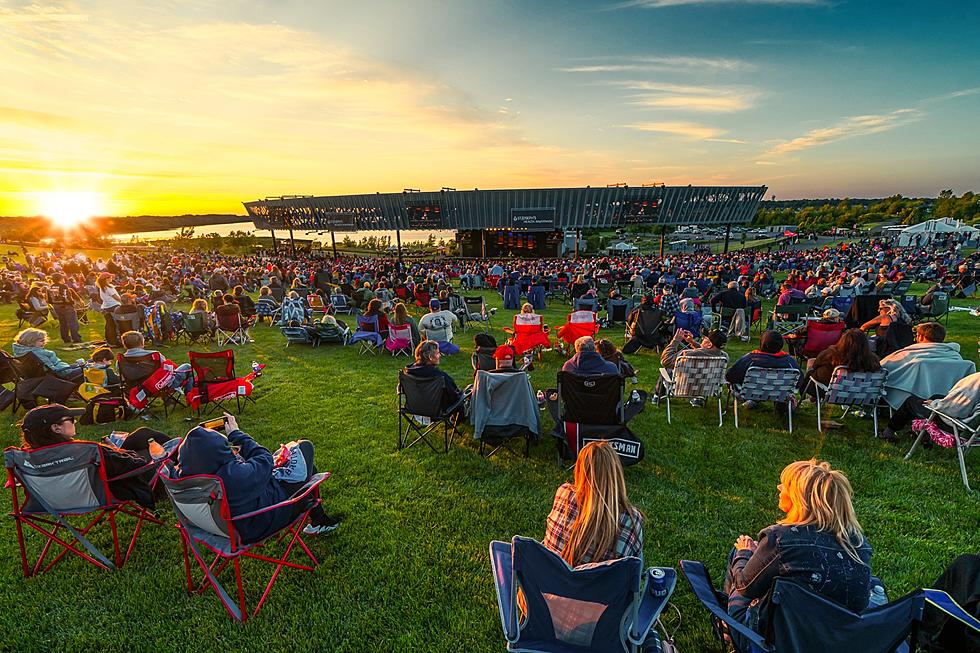 Goodbye St. Joe's! Syracuse Amphitheater Gets Name Change
St. Joseph's Health Amphitheater at Lakeview via Facebook
A new company has secured the naming rights to the Amphitheater at Lakeview in Syracuse. As a result, audiences can expect to see a fresh appearance in advertisements, marketing materials, and promotions for all upcoming concerts, shows, and events held at the venue. This change marks a new era in the amphitheater's identity.
INTRODUCING, THE NEW...
Empower Federal Credit Union has secured the naming rights to the 17,500-seat venue, it was announced on Friday. Regarding the name change, President and Chief Executive Officer Ryan McIntyre said:
Empower FCU was born and raised in the Salt City, and now is among the largest credit unions in New York, with over 250,000 members, over 600 employees and more than $3.2 billion in assets. The Empower Federal Credit Union Amphitheater at Lakeview reflects a commitment to our Central New York roots by creating unique experiences for our members and the local community we serve.
Along with the name change, a big concert announcement was announced during the press conference: Lainey Wilson, who drew a record crowd at the New York State Fair this summer, will take the stage on Friday, June 21st. Tickets for that event go on sale on Friday, October 27th through Live Nation.
Adding remarks during the press conference was Onondaga County Executive Ryan McMahon:
We are thrilled to have Empower Federal Credit Union be the new sponsor of our world-class amphitheater along the shores of Onondaga Lake. Even better, Empower FCU is a homegrown company with deep roots in our community.
For more on upcoming events at the newly-renamed Empower Federal Credit Union Amphitheater at Lakeview, check out their calendar.
Inside the Abandoned Great Northern Mall in Syracuse
As of now, the plan is still to transform the Great Northern Mall into a "lifestyle center," but before that happens, we're able to take a virtual walk through its empty halls.
Gallery Credit: Will Phillips
Look Inside Joe Biden's Former Syracuse Home
A lot has happened since the house last sold in 2005 for $68,000. Between the previous occupant becoming Vice-President and then the 46th President over the past 17 years, along with the current housing market, the property is now on the market at a substantial uptick of $334,900.
The house is at 608 and 610 Stinard Avenue, and was originally built in 1925. It's a two-family duplex with 3,364 square feet of space, plus a two-car garage. The first unit is two bed/two bath. The second unit is roomier with four bedrooms and two baths. The house has lots of original wood paneling, which feels very presidential. Could sleeping here lead to a long and successful political career? It certainly couldn't hurt.
Photo credit: Eric F Metz II, Independent Realty Group via
Zillow
.
Gallery Credit: Cameron Coats
Inside an Abandoned Ponderosa Steakhouse in North Syracuse
Remember Ponderosa? They were famous for their DIY ice cream and tough steaks.
Gallery Credit: Will Phillips