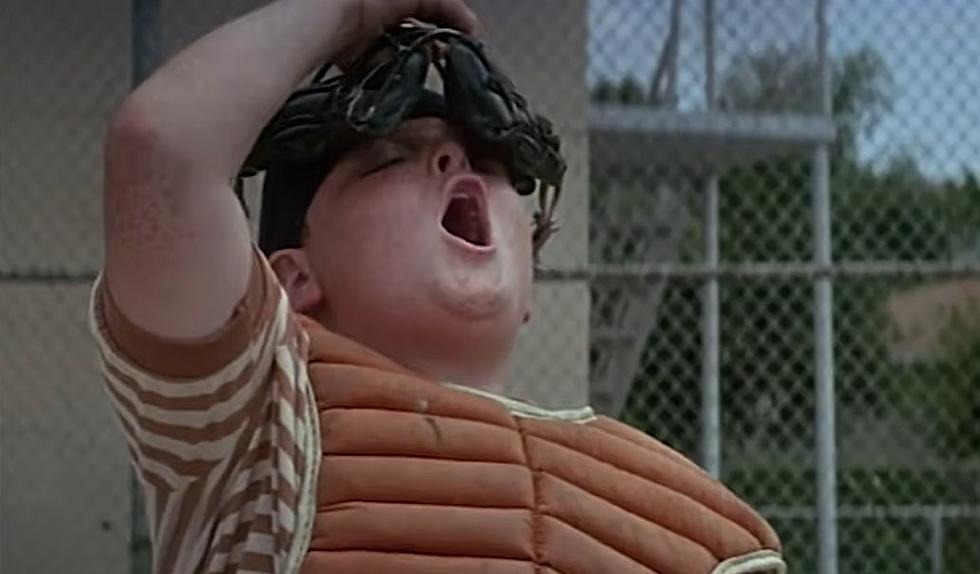 Meet Stars from Beloved '90s Classic 'The Sandlot' in Central New York
Rotten Tomatoes Classic Trailers via YouTube
You're killing me, Smalls.
Central New Yorkers can experience a nostalgic blast from the past as two stars from the classic '90s baseball comedy The Sandlot will reunite for a special autograph signing this weekend.
Patrick Renna, who played the portly, trash-talking catcher, Ham, along with Chauncey Leopardi, who played the bespectacled, kiss-stealing Squints, will be appearing at Seventh Inning Stretch in Cooperstown on Saturday, July 22nd from 1-3pm. The event is being co-sponsored by Gentleman's Corner Barber Shop.
Meet-and-greet packages start at $45 and can be purchased at this link. 
The appearance of the two Sandlot stars will run concurrently with the usual fanfare associated with Hall of Fame weekend, so Cooperstown is sure to be busy that day.
AMONG THE BEST BASEBALL MOVIES OF ALL TIME
The Sandlot was released in 1993 and immediately became not only one of the best baseball movies of all time, but one of the best coming-of-age stories as well. Roger Ebert called it a "summertime version of A Christmas Story."
Upon release, The Sandlot managed to make its target audience feel nostalgic for a time they weren't even alive for. The movie was extremely effective in capturing the essence of childhood, friendship and the camaraderie of youth sports. The strength of its story and characters has made it a cherished classic that continues to win new generations of fans.
You can check out the promotional video for the event below:
The Best '90s Movies
The '90s gave us so many great movies; here are our picks for the 25 best.
All-Star 'Lame': Ten of New York Baseball's Biggest First-Half Disasters
The All-Star Break is upon us, and for both New York baseball teams, the break comes mercifully. These are ten of the biggest first-half disasters.
Baseball in Upstate New York: Legends, Graves, and Historic Sites
Baseball is big in Upstate New York in the summer. Very big. For fans of baseball legends, sports trivia, and exploring historic sites, we present this list of 14 interesting suggestions. On this list you will find many directions to the Upstate New York graves of some of the games most outstanding players, you will see some fascinating baseball trivia, and we list a couple of local historic baseball fields that have been entertaining baseball fans since 1906! All for fun, so here you go sports road-trippers. Get started!