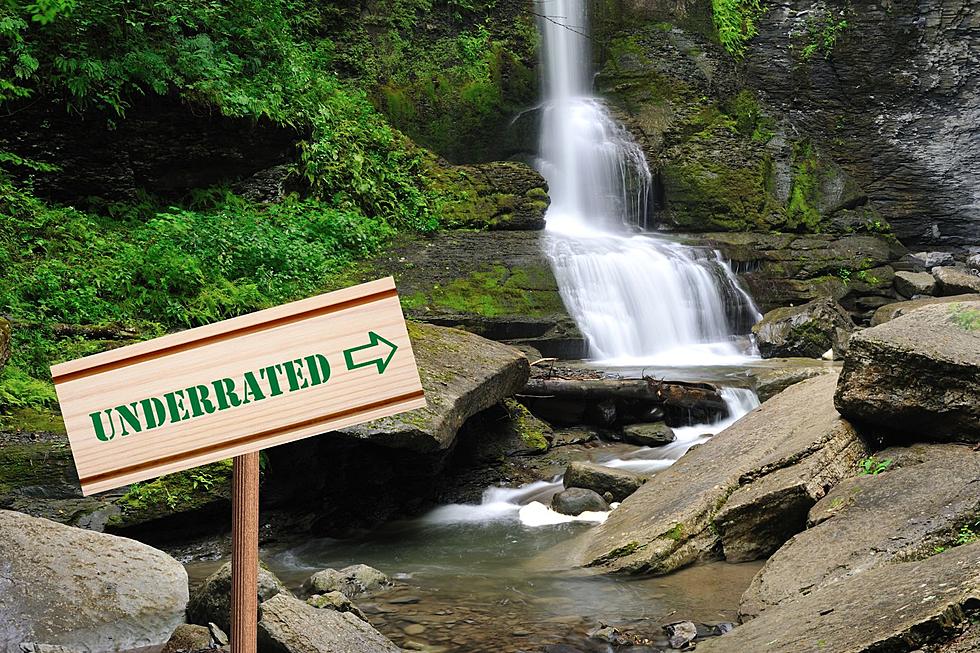 Popular Magazine Reveals New York's Most "Underrated" State Park
Canva
Despite having 424 units in our National Park system, only a handful are frequented heavily by tourists; usually it's those that pack the most "Instagrammable" photo ops that get the most visitors.
But the popular outdoor website Outside recently published a list examining the most "underrated" state park in each of the 50 states. These parks may not get the most foot traffic, but you'll still find breath-taking scenery, fantastic adventure, and significantly smaller crowds.
It just so happens that New York's most underrated state park can be found Upstate, and it even has an interesting nod to America's most "forgotten" president.
FILLMORE GLEN STATE PARK
Located in the Finger Lakes region, 30 minutes north of Ithaca, Fillmore Glen State Park is something of a hidden secret. There are five amazing waterfalls, distinctive rock formations throughout, and all the colorful foliage Upstate New York is known for.
There's even a replica log cabin to commemorate the birthplace of Millard Fillmore, the 13th president. You know him... he's the guy who looks eerily like Alec Baldwin:
The Owasco Lake inlet at Fillmore Glen State Park is a favorite spot for trout and largemouth bass anglers, and winter visitors will enjoy the miles of unplowed roads for cross-country skiing and snowmobiling.
IT'S GOOD TO UN-PLUG
Spending some time at a state park can be a healthy reprieve from staring at screens all day... but not everybody loves the outdoors. Check out some hilarious bad reviews of New York state parks below:
13 Hilarious Bad Reviews of New York State Parks
Have these people ever camped before?
The 13 Least Visited State Parks in New York
Not every state park can be Niagara Falls. Here are the 11 least visited state parks in New York, according to 2021 attendance numbers. (Source: data.ny.gov)
6 Hiking Trails Not Far Off the New York State Thruway
If you're driving along I-90, you don't have to trudge dozens of miles out of your way to pick up a great hike in New York State.