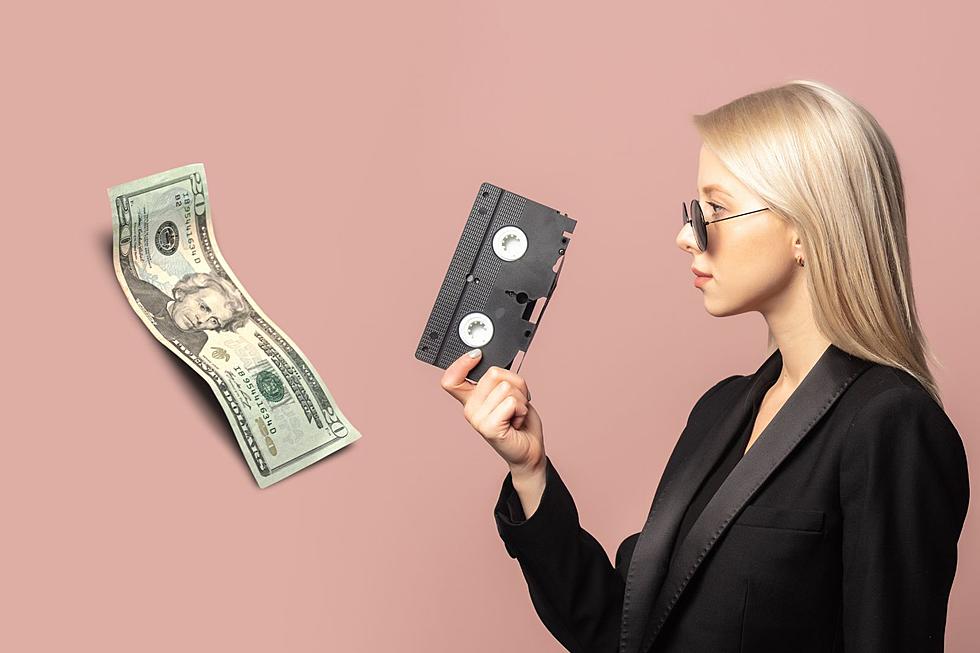 Seller Wants $20 for a VHS Tape on Marketplace?! Could Be Worth It!
Canva
Would you pay $20 for a VHS tape in 2023? Seems a little outrageous, no? The crazy thing is... it might actually be worth that.
I stumbled upon this gem doing my daily Facebook Marketplace browse, which I enjoy with my morning coffee. I found a seller in Frankfort who had a particular title he was trying to unload for 20 bucks. Naturally, an Andrew Jackson for a VHS movie is a little eyebrow raising. Before I touch on the title, however, a few words about VHS tapes.
WHY ARE VHS TAPES WORTHLESS?
Generally speaking -- and with a few exceptions -- VHS movies are fairly unprofitable. The reason for this isn't simply because we're a couple generations removed from using them -- VHS was superseded by DVD, which in turn was superseded by streaming -- it's because VHS deterioration is a very real thing. Analog tape degrades over time, even if they're unused and still shrinkwrapped. Unless they're kept in a climate-controlled setting, tape degradation occurs at a rate of 10-20% over a period of 10 to 25 years. By comparison, DVD doesn't have this problem because the signal is digital.
SO WHY SHOULD YOU PAY $20 FOR THIS VHS TAPE?
Not only is this movie extremely rare, but it's one of the most disturbing movies of all time.
If you've never heard of Eraserhead, perhaps you should consider yourself lucky. It was director David Lynch's first movie, and it's something out of your worst nightmares. Lynch is known for his disturbing and dreamlike narratives, and his feature debut might be the most disturbing of all.
Here's the plot in a nutshell, according to Rotten Tomatoes:
Henry resides alone in a bleak apartment surrounded by industrial gloom. When he discovers that an earlier fling with Mary X left her pregnant, he marries the expectant mother and has her move in with him. Things take a decidedly strange turn when the couple's baby turns out to be a bizarre lizard-like creature that won't stop wailing. Other characters, including a disfigured lady who lives inside a radiator, inhabit the building and add to Henry's troubles.
I saw the movie once years ago, and I can assure you, once was enough.
Similar sales on eBay put this VHS tape in the neighborhood of $15-$50. So you can judge for yourself if $20 is a good price or not.
Check out the original listing here.
Check the Attic, These VHS Tapes Are Actually Worth Money
10 VHS Tapes You Totally Owned As A '90s Kid
These movies were part of every '90s kid's VHS collection.