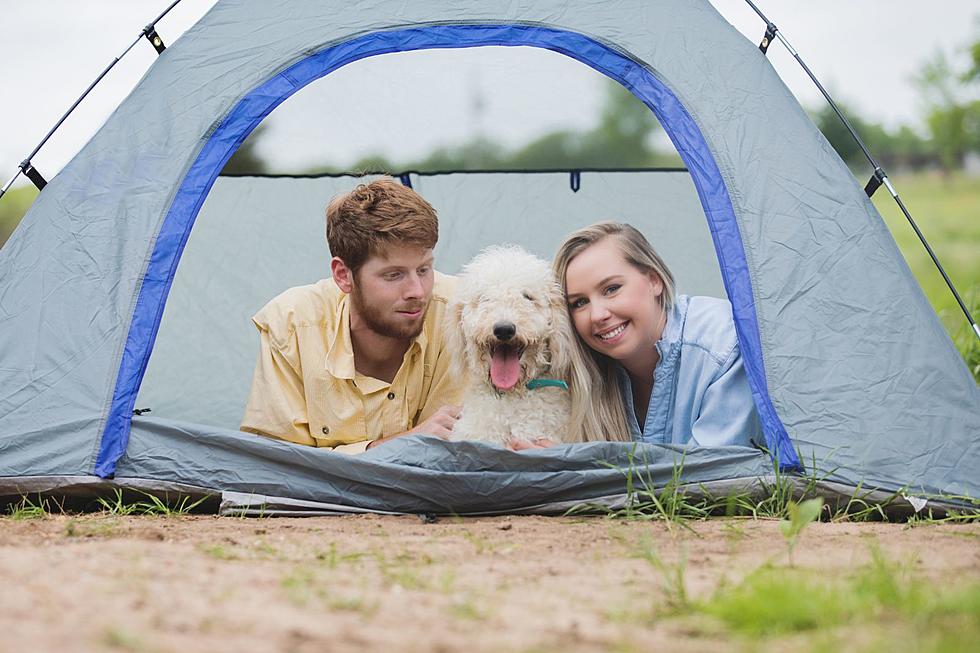 Study Names This Upstate NY Spot as Best in U.S. to Camp with Dogs
Canva
Talk about a good spot for "ruffing" it!
If you're a dog owner, you probably know: dogs love camping almost as much as people do. It's a new, seemingly boundless environment in which to sniff, root around and explore. Plus, dogs are social animals and love spending time with their human companions while they themselves are enjoying the great outdoors. It's no surprise that most Americans opt to include their faithful companions on their camping adventures.
Well, a new ranking has named a specific Upstate New York destination as the most pup-friendly place to camp in all of America:
LAKE GEORGE RV PARK
Lake George RV Park was named the No. 1 best place to camp with dogs in the United States, according to a ranking by The Dyrt:
With more than 8 million photos, reviews and tips of U.S. campgrounds, The Dyrt has no shortage of K9 content submitted from our camping community. Using AI, we zeroed in on the campgrounds where campers like to bring four-legged friends. Then we subjectively ranked them based on those reviews and photos as well as dog amenities offered.
With the backdrop of the picturesque lake it's named for, Lake George RV Park is located right off Route 9 and encompasses 120-acres of serene landscape. In addition to amenities for humans, there's a shaded two-acre dog park on hand that gives your dog plenty of space to run without fear of getting lost in the woods. There's even a refreshing dog wash station that can be utilized after a day of outdoor activities.
For more information on Lake George RV Park, or to book your next dog-friendly excursion, visit their website.
28 Pics That Prove Dogs Rule When Riding Surfboards
Who knew dogs were natural surfers? Dog surfing competitions are held around the world each year. In the U.S., you can attend the annual World Dog Surfing Championships held in California. Here are 28 times dogs outshined their owners while hitting the waves on a surfboard.
13 Hilarious Bad Reviews of New York State Parks
Have these people ever camped before?
RANKED: Here Are the 63 Smartest Dog Breeds
Does your loyal pup's breed make the list? Read on to see if you'll be bragging to the neighbors about your dog's intellectual prowess the next time you take your fur baby out for a walk. Don't worry: Even if your dog's breed doesn't land on the list, that doesn't mean he's not a good boy--some traits simply can't be measured.