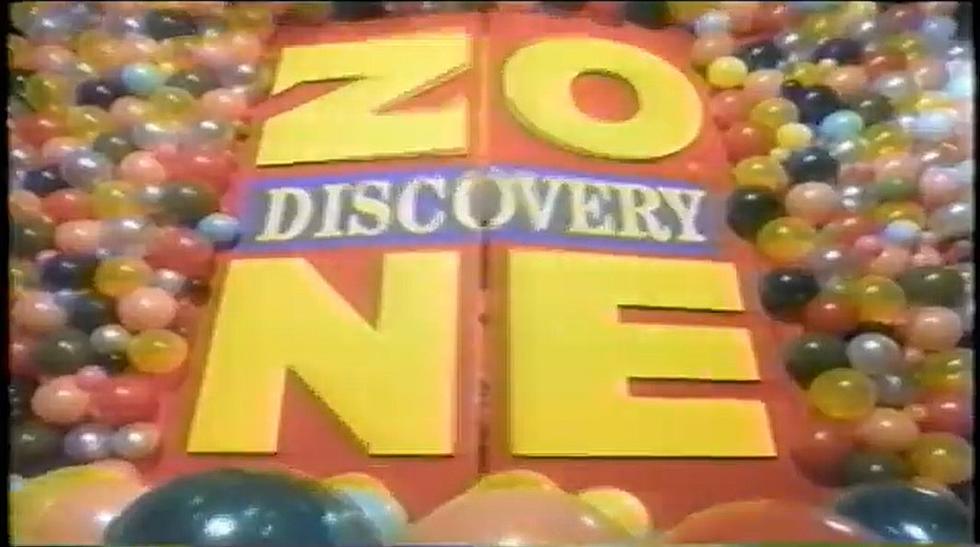 Unleash Your Inner Child: Epic Discovery Zone Set for Sale in Upstate NY!
Gone But Not Forgotten T.V. via YouTube
Calling all '90s kids! You won't believe what recently popped up on Facebook Marketplace: all the pieces you need to assemble your very own Discovery Zone!
The massive play place is being sold in pieces by the Rochester Christian Church Ministries:
Measures 30' x 40' and about 12' high when assembled. Goes together in modular sections so it can be separated or only small parts of it can be used. Great turn key business if you have the space.
The listing says they purchased the play place for $22K when the DZ in Penfield, New York closed, and since then the pieces have sat in storage. But it won't cost you $22K to own it now... their asking price is just $6K. Seems like a steal, if you've got a warehouse handy!
"WHERE KIDS WANT TO BE!"
Discovery Zone was a popular chain of indoor entertainment centers for children that operated primarily in the 1990s. The company offered a unique play experience for children to stay active.
The play areas at Discovery Zone were known for their colorful and elaborate setups, often featuring mazes, tunnels, ball pits, slides, obstacle courses, and interactive games. It was a place where children could climb, jump, crawl, etc.
DZ was especially popular among '90s kids, offering a space where they could socialize and burn off energy. It became a go-to destination for parents looking to provide an entertaining and enjoyable experience for their kids, similar to Rockin' Jump today.
But the party was over for Discovery Zone as it faced financial difficulties in the late 1990s. As a result, many Discovery Zone locations were closed, and the chain ceased operations.
Do you remember the Discovery Zone in New Hartford? It was located on Commercial Drive, across from Bremer's, where an Adirondack Bank now sits. Ahhh, the memories!
Check out the gallery below for more pics of the DZ Play Place for sale:
HOLY NOSTALGIA! Discovery Zone Play Place for Sale in Upstate New York!
Now you can "discover what you can do on your own" with your very own Discovery Zone! (Good luck finding the space for it!)
24 Businesses We Loved Growing Up In Upstate New York
Are you ready to relax and unwind and take a trip down memory lane? Here's 24 businesses you remember, and loved, while growing up in Upstate New York.
16 Things Central New Yorkers Wish Would Make a Comeback
With the announcement of Toys R Us making a comeback in Macy's department stores, we
wanted to know
what else you wish would make a comeback. Here's what you wanted most....