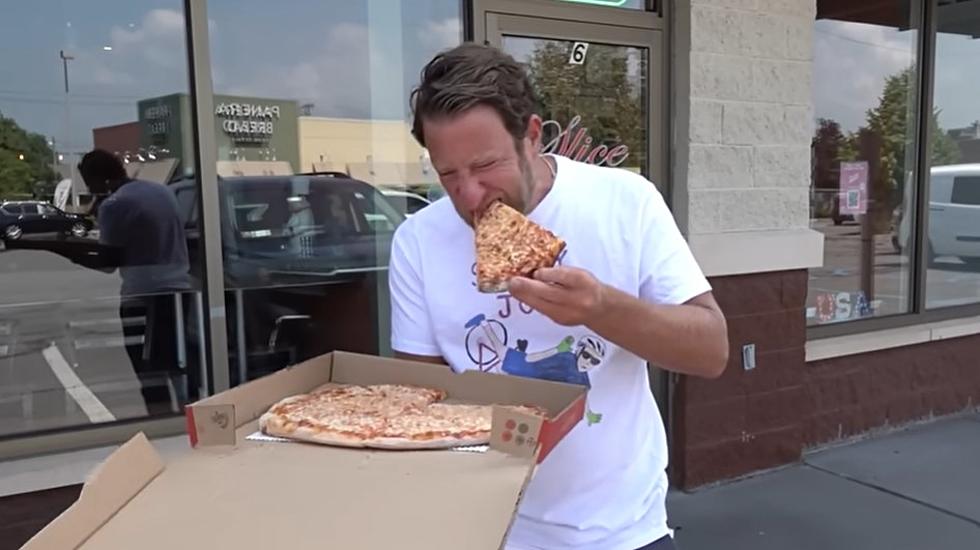 Barstool's Dave Portnoy Back in Upstate NY with 4 New Pizza Reviews
One Bite Pizza Reviews via YouTube
"Un morso, tutti conoscono le regole!" (That's "One bite, everybody knows the rules" in Italian, according to Google Translate. Thanks Google!)
Dave Portnoy, the founder of digital media company Barstool Sports, has ventured back to Upstate New York in search of the perfect slice. You may remember in July of last year, when the man they call "El Presidente" came to Utica, and the region was all ears to hear his verdict on two local favorites: O'scugnizzo Pizzeria and Slice Pizzeria.
READ MORE: BARSTOOL'S DAVE PORTNOY SPOTTED IN UTICA AND SYRACUSE NEW YORK
This time Portnoy was exploring pizzas of the Hudson Valley, in between watching the races at Saratoga Race Track.
WHAT DOES PORTNOY LOOK FOR?
Portnoy rates slices by taking just one bite (hence the catchphrase) and rates them on a scale of 1 to 10. In particular he values the crust -- or "undercarriage" -- and is picky about the grease content -- or how much "flop" it has.
Keep reading below for his four reviews of pizzerias in the Hudson Valley:
Slice of Glenville (Schenectady, NY) • 7.8
I've never had one quite like this... it's like bar pie, but it's not... but I really like it... 7.8

 
Jimmy's Pizza & Pasta (Malta, NY) • 7.3
It kinda has Greek pizza vibes... Good taste, I like the taste more than the crisp... I'll go... 7.3

 
Whitman Brewing Company (Saratoga Springs, NY) • 7.6
Detroit style... good for beer, good for all that... I'll go 7.6... I think this is a good, quality Detroit style...

 
Beer Wine Pizza (Saratoga Springs, NY) • 6.6
Kinda pub style... I think you're not going in there because they have great pizza, you're going in to drink, watch sports, hang out... but it gets the job done. I'm gonna go 6.6.

 
Since Portnoy now owns a summer residence in Saratoga, fans can likely look forward to even more Upstate New York pizza reviews in the future.
Over 50 New York Pizzerias Ranked by Barstool's Dave Portnoy
When it comes to amazing pizza you don't have to leave New York State. But where can you find the best slice?
23 Underrated Places To Order Upside Down Utica Pizza At
When you go to order this pizza, where do you generally order from? To expand your horizons from the two amazing spots listed above, we dove deep into social media. On all sorts of local food group pages, we asked the simple question: Other than O'Scugnizzos or Joes, what are some top underrated places to get Upside down pizza at?
Here's a list of 23 underrated upside down pizza places to check out: