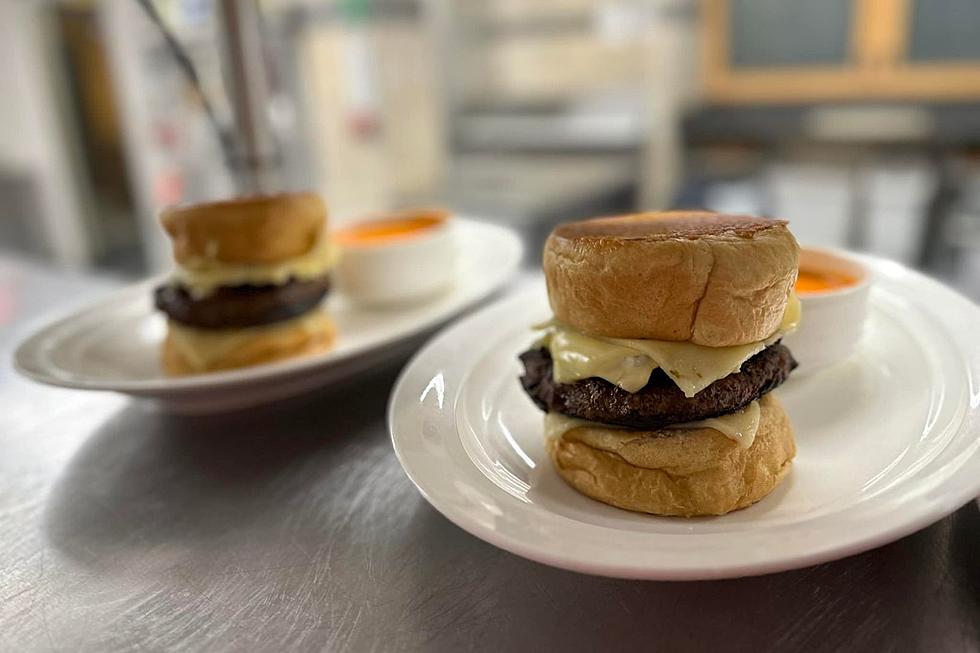 CNY Burger Wins 7th Championship: What's So Great About It?
Ale n Angus Pub via Facebook
When your restaurant takes home seven "Best Burger" championships, you know you're doing something right.
On Monday it was announced that the New York State Beef Council's competition to determine the state's best burger was once again won by Ale n' Angus Pub, marking the 7th year the restaurant has earned that title.
THAT'S A TASTY BURGER!
The competition began back on April 1st with the general public nominating their favorite burger. Finalists were then narrowed down by a vote to determine the top 10, with a further narrowing to the final four.
Ale n' Angus, represented by the father-son team of Randy and Matt Beach, were the last presenters in the final four, which Matt said put them in a favorable position:
You want to either go first or go last. If you go first, you're setting the bar, and hopefully it's high enough that everyone else doesn't reach it. If you go last, you can leave a good lasting impression. I was lucky to do that today.
SO WHAT ABOUT THE BURGER?
The Beach's 2023 entry was a bacon grilled cheeseburger, which had been a special on Ale n' Angus's menu, but is now a permanent item. It features a half pound of black angus beef topped with pecan-smoked shoulder bacon, house made burger sauce, and both pepper jack and American cheeses. The savory flavor bomb is then served on a buttery croissant roll.
In a unique twist, the burger was served with a side of tomato soup.
Over the years, most contestants give us a side of fries, chips or even tater tots. This came with a side of rich tomato soup. Who says au jous is the perfect dipping sauce for beef?
With Ale n' Angus Pub's seventh consecutive championship, it begs the question: Is Syracuse now the Burger Capital of New York?
You can try the award-winning burger yourself at Ale n' Angus Pub, across from the Oncenter, open for lunch Monday through Friday at 11am.
Syracuse Restaurants From A To Z- Worth The Trip To Make Your Mouth Water
You would think our region would be considered the food capital of the state of New York. There's so many amazing restaurants here in the Syracuse area. This is a great resource if you're looking for some new places to try, or if you're just looking for some place to start.
Here's our A-Z
5 Cheeseburger Facts to Make EveryDay Cheeseburger Day
Would You Trust Buying A Goat Off Of The Syracuse CraigsList?
When it comes to CraigsList, shopping can be sketchy. Would you consider buying a goat off of the Syracuse CraigsList?