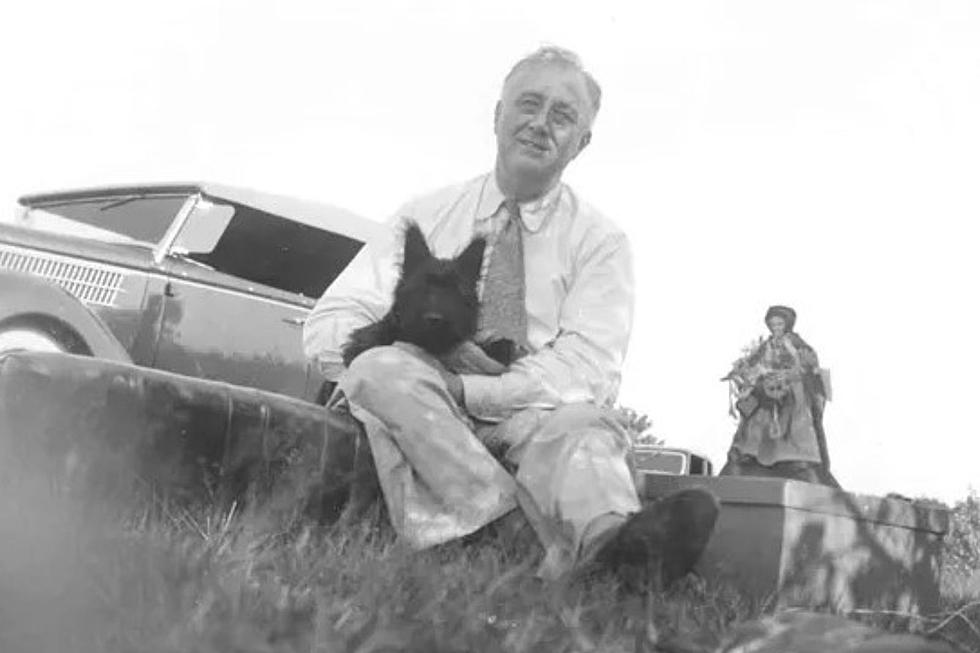 5 Famous Animals Buried in New York State
National Archives
It's no secret humans love their pets, but very seldom does an animal achieve the kind of notoriety that warrants a memorial that strangers would want to visit.
A few come to mind... Terry, the dog who played Toto, was buried in Hollywood where she was trained by famous movie dog trainer Carl Spitz. The Dolphin Research Center in Marathon, Florida has the remains of Flipper, the hardest working dolphin in television.
But New York state also has a few famous grave plots belonging to some famous four-leggers.  So let's take a look below at 5 famous animals buried in New York State:
5 Famous Animals Buried in New York State
Speaking of pet cemeteries, did you know there's a long forgotten, overgrown graveyard to several animals from the first half of the 20th century tucked away in the woods of New Hartford? Take a look:
This Lost New Hartford Pet Cemetery Is Equal Parts Creepy and Cute
These headstones are from a long-lost Depression-era pet cemetery hidden in the woods of New Hartford, NY.
These Classic Horse Statues Are Worth A Look!
Have you seen all of these horse statues around Amarillo?