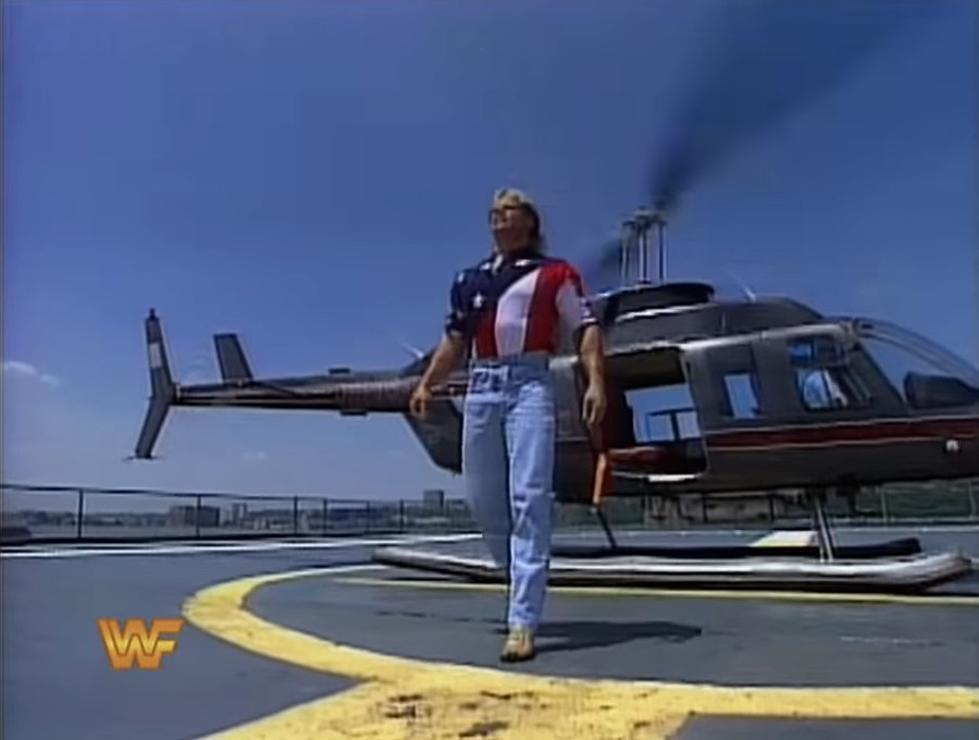 30 Years Ago Today: Lex Luger Becomes WWE's 'American Hero' in New York
WWE via YouTube
It was the "bodyslam heard round the world."
The year was 1993, and Vince McMahon was scrambling. Hulk Hogan had recently departed the WWF for rival WCW, and McMahon needed a hero. Wrestling companies are only as good as their larger-than-life money draw characters, and McMahon had handpicked a new person for that role: Lex Luger.
An event took place on July 4, 1993, during the WWF's (now WWE) "Stars and Stripes Challenge" on the USS Intrepid aircraft carrier in New York City. The event was promoted as a test of American strength and patriotism, coinciding with traditional U.S. Independence Day celebrations.
Yokozuna, portrayed as a dominant sumo wrestler character, was the reigning WWF World Heavyweight Champion at the time. The challenge was for any American wrestler to bodyslam him, an impressive feat considering Yokozuna's size and weight, billed as "550 pounds."
The heavily muscled Luger, who up to then portrayed a "bad guy" character himself, entered in grand fashion by helicopter to answer the challenge.
With the crowd rallying behind him, Luger successfully bodyslammed Yokozuna, which was being heralded as "impossible." During their programming, the WWF heavily touted it as a symbol of American strength and resilience.
Luger's achievement was widely celebrated by fans and played a role in building Luger's new character as a patriotic hero, positioning him as a top contender for the WWF World Heavyweight Championship.
THE USS INTREPID
The USS Intrepid is a historic aircraft carrier that served in the United States Navy during World War II. The ship later served as a recovery vessel for NASA during the Mercury and Gemini space missions. Today, the USS Intrepid serves as a Sea, Air & Space Museum in New York City.
Ranking the 10 Best Pro Wrestlers Born in New York
Bet you didn't know some of these guys were born in New York.
Check Out These Awesome Vintage Photos of WWE (WWF) at the Utica Aud in 1988
These photos are a real time capsule! Check out these photos from a WWE (WWF) wrestling event at the Utica Memorial Auditorium in February, 1988.