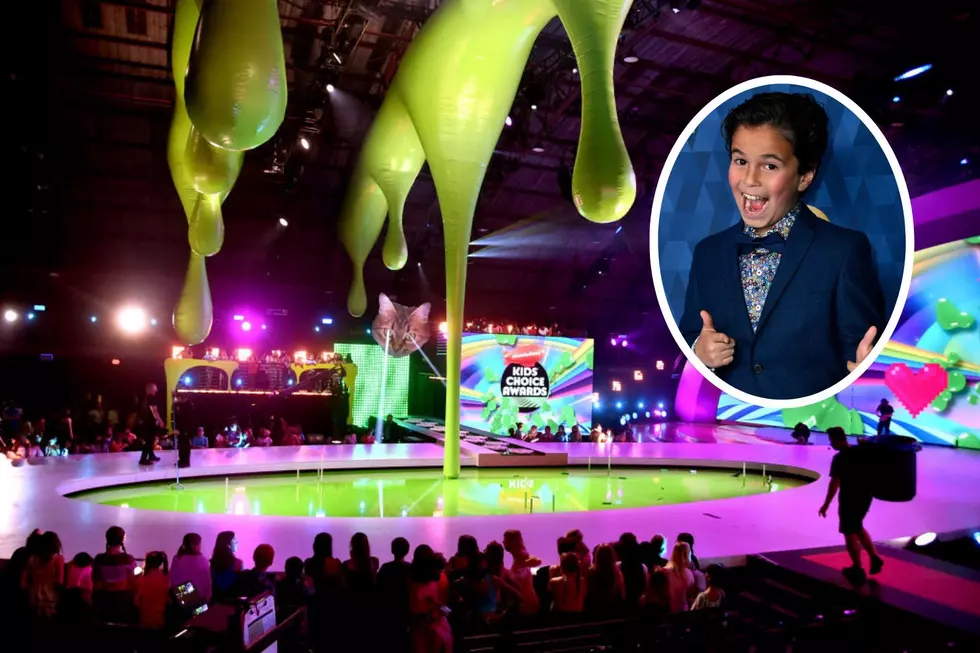 Actor from CNY Reaches the Big 'Slime', Up for Nickelodeon Kids' Choice Award
Getty Images
A child actor from Central New York could take home the coveted orange blimp at this year's Nickelodeon Kids' Choice Awards!
Tyler Wladis, originally from Fayetteville, New York, is one of the nominees in this year's Favorite Male TV Star (Kids) category. Wladis is being recognized for his role as Roy Ragland in The Fairly OddParents: Fairly Odder. The series is a live-action reimagining of the popular Fairly OddParents animated series that ran from 2001 to 2017.
According to IMDb, Wladis discovered his passion for performing at the early age of 4 when he began dancing in Syracuse. He attended Mott Road Elementary School of the Fayetteville-Manlius Central School District.
One of Wladis's biggest roles in his young career occurred in 2017, when at the tender age of 7, he played Randy Parker in a live TV performance of A Christmas Story Live! The FOX special starred other big names in Hollywood like Matthew Broderick, Maya Rudolph and Jane Krakowski.
Wladis, now 12, told a Syracuse news outlet back in 2018 that he was having a lot of fun shooting in California and didn't miss the snow in Syracuse.
In addition to Wladis, the Favorite Male TV Star (Kids) nominees include Joshua Bassett (High School Musical: The Musical: The Series), Brady Noon (The Mighty Ducks: Game Changers), Wolfgang Schaeffer (The Really Loud House), Young Dylan (Tyler Perry's Young Dylan) and Israel Johnson (Bunk'd).
Fans can cast their vote for the CNY-born Wladis at KidsChoiceAwards.com.
The 2023 Nickelodeon Kids' Choice Awards will air on Saturday, March 4th at 7:00pm EST.
13 New York State Actors Who've Been Nominated For Oscars
When it comes to movie's highest award, the Oscar, New York State remains far ahead at the top of its native born who have been winners or nominated for the top cinema prize.
But what about Upstate?
Here is a list of 13 movie celebrities who spent at least a moment in the spotlight of Hollywood's big night. Each of these famous people either won an Academy Award or were nominated for their film work.
Famous New Yorkers: What Their Signatures are Worth on eBay
Ever wonder how much it would cost to buy an authentic signature from these famous New Yorkers?
7 Famous Central New Yorkers (You've Probably Never Heard Of)
But there are other "not so famous" Central New Yorkers you've probably never heard of that have done some great things.