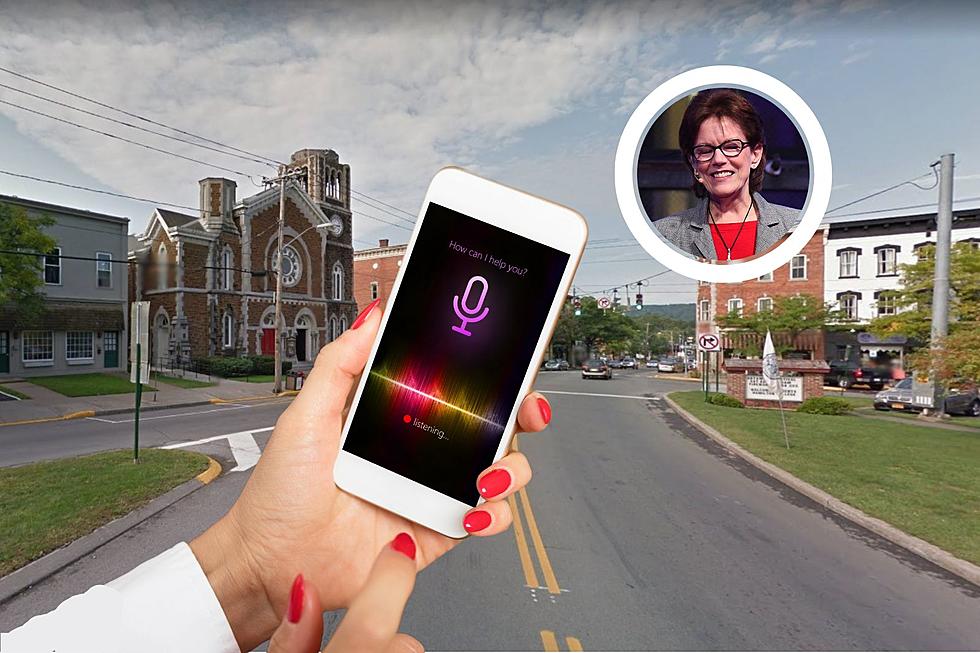 Did You Know the Original Voice of Siri is From Clinton, New York?
Canva / Getty Images
"HEY SIRI... TELL ME ABOUT SUSAN BENNETT"
You may not know her, but if you're an iPhone user, you've probably spoken to her – she's Susan Bennett, the original voice of Siri, Apple's virtual assistant software.
Bennett is a seasoned voiceover veteran with over 40 years of industry experience. While she now resides in Atlanta, Georgia, Bennett has ties to Central New York, having spent grades 6 through 12 in Clinton.
Bennett stumbled into the voiceover industry somewhat accidentally after a fledgling singing career led to recording various commercial jingles and backup tracks; she even toured as a backup singer for the late Burt Bacharach.
SIRI DEBUTS ON THE IPHONE 4S
Fast forward to 2011 and hundreds of voice acting gigs later, the iPhone 4S is released -- the first iPhone with the interactive Siri software. Bennett says she had no idea the voice of the software would be hers.
We recorded so early, so many years prior, that we really had no idea that something like Siri was going to exist. We thought we were just doing generic voices for phone systems. So when Siri first appeared in 2011, it was a big surprise.
Siri was put together using a process called "concatenation," in which various sentences are recorded for sound, rather than context, and then pieced together afterwards. Bennett would record rather non-sensical words and phrases, and technicians would extract sounds from those recordings and re-form them into new sentences.
Bennett said it took two years for her to "come out" as the voice of Siri. She said she was worried about being typecast, resulting in fewer voiceover opportunities.
I think Apple's thinking was that they wanted Siri to be anonymous... [but] we didn't have a non-disclosure agreement. Otherwise I would've lost my house to Apple.
The voice of Siri has changed over the years, but there's no denying Susan Bennett has left her mark in the world... and in our pockets.
You can learn more about Susan Bennett at her website. 
How To Set Up Sound Recognition On Your iPhone
You can turn on the Sound Recognition feature on your iPhone and your phone can listen for specific sounds and alert you when they are detected. These sounds could be very useful and could protect your family.
How To Connect Your Phone To Your Alexa For This Cool Trick
6 Other Upstate New Yorkers Who've Appeared On The Voice