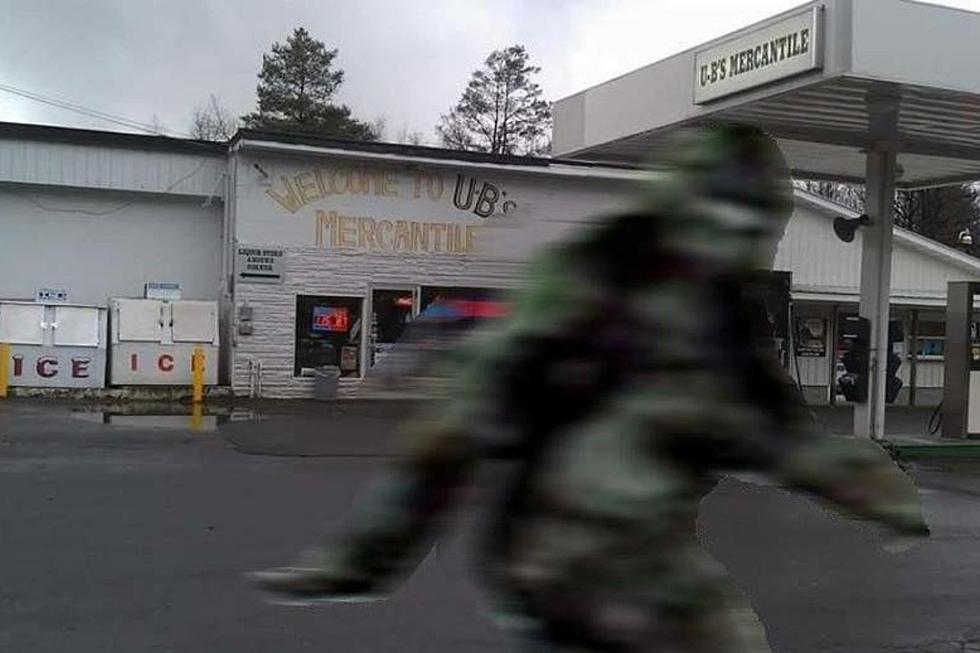 Monstrous Appetite? Adirondack Eatery Offers 'Bigfoot Pancake' Challenge
U-B's Mercantile via Facebook
A small rest stop nestled in the heart of the Adirondacks is beckoning hungry humans to test their grit and indulge in a food challenge fit for a Sasquatch. And according to local legend, only two people have emerged victorious.
U-B's MERCANTILE • OSWEGATCHIE, NEW YORK
U-B's Mercantile is a rest stop essentially in the middle of nowhere, in Oswegatchie, a small St. Lawrence County town I've never heard of. But the owners are having an incredible amount of fun adorning their property with Bigfoot motifs, which I'm completely on board with.
U-B's Mercantile is a family-owned fueling station that also offers a full menu. According to their company history, the establishment is run by the Nolan family, who converted the former convenient store into a "one-stop shopping center, offering fresh homestyle meals, home baked goods, pizza, fresh produce, freshly sliced meats, subs, seasonal ice cream, floral arrangements, toys, sporting goods, fuel, wine & spirits, and Adirondack gifts."
But what's getting the word out about U-B's Mercantile is its epic eating challenge: The Bigfoot Pancake. The challenge is clear: devour the entirety of the gargantuan pancake within 30 minutes and join the ranks of those who have conquered the legendary Bigfoot feast... which, supposedly, is only two. But if you can vanquish the beast, winners get the pancake free and a commemorative t-shirt.
Think you can complete the challenge? Next time you find yourself up north, stop on by U-B's Mercantile, at 3386 State Route 3 in Oswegatchie, or follow them on Facebook.
Three Places With the Most Bigfoot Sightings in New York State
The top three places with the largest concentration of Bigfoot sightings in the State of New York.
9 Flipping Great Places To Find Pancakes In Upstate New York
Here's just 9 of the places you need to visit for a stack here close to home.
25 Craziest UFO Sightings in New York in 2022
New York residents see a lot of weird things in any given year, but some of us claim to see things outside the normal level of New York weird like UFOs.