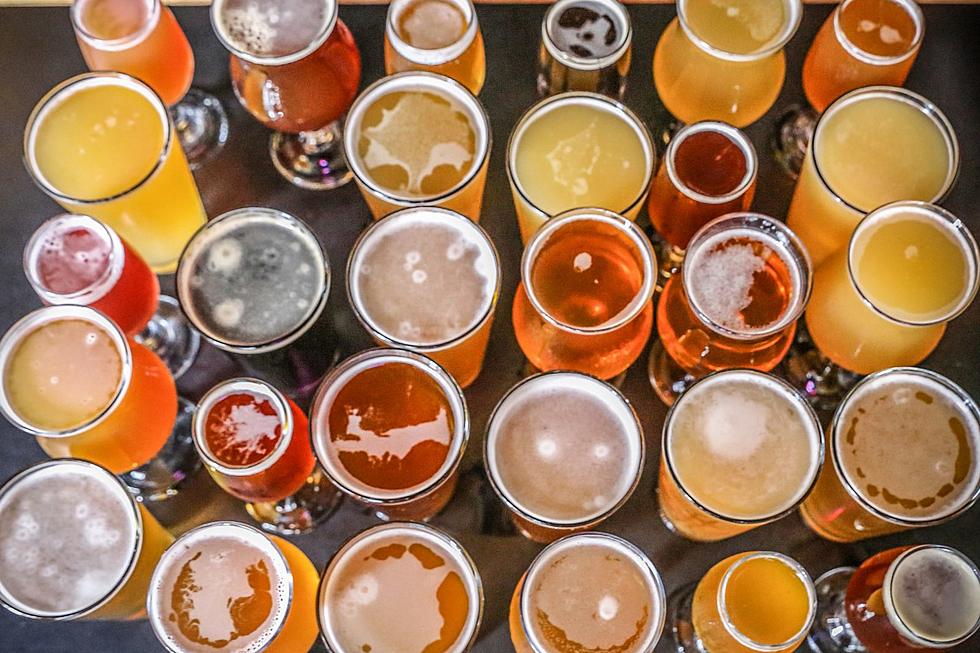 11 Central New York Breweries Win Big at 2023 Craft Beer Competition
Canva
Raise your glass -- Central New York knows good beer!
Eleven breweries from the region took home medals at the 2023 New York State Craft Beer Competition. The annual event -- which is the largest state-level beer competition in the U.S. -- was held back on March 4th & 5th, with winners revealed at a ceremony on March 24th.
2023 saw over 1,300 entries across 27 different beer categories. Roughly 500 New York breweries -- from downstate to the north country and everywhere in between -- were represented.
Take a look at the winning breweries from Central New York:
-----
-----
-----
-----
-----
-----
-----
-----
-----
-----
17 of the Craziest New York Beer Names
The names of these New York beers are absolutely insane.
'Bring Fido!' 15 New York Craft Breweries That Welcome Dogs
New York State's craft brewery industry is growing in leaps and bounds. They are fun places with great beer, food and entertainment. It is always nice when you can bring your best friend along for the experience. Here is a list 15 of top craft breweries in Upstate New York that welcome dogs.