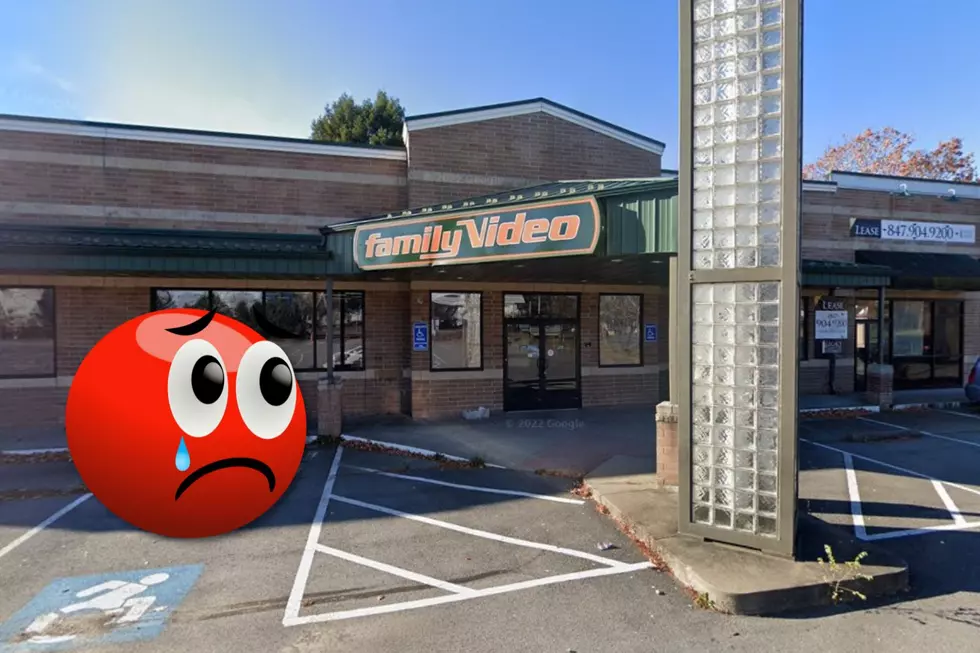 See Rare Footage from the Last Days of Family Video in Rome, New York
Google Maps / Canva
Do you remember Family Video? You shouldn't have to rewind your mind's eye too much: the last stores closed in 2021, including the one at 510 N. James Street in Rome.
Still, it's not too soon to feel nostalgic. Americans seem to have a fascination with defunct retail chains, especially ones that catered to a service nobody uses anymore.
Indeed, everything is streamed now, and everyone's got their favorite subscription services. And if you're pining to watch a specific movie you can't find on the subscription you pay for, you can easily "rent" the stream on demand for the price it would've cost to take a DVD home with you for a few days.
And while nobody misses the late fees, what I think people miss is just getting out of the house to visit a brick-and-mortar location to see what they had. Whenever there was a hot new release, you almost felt a rush when your local rental store still had one or two left on the shelves.
Family Videos, much like Blockbusters, are no more. Upon the franchise's demise in 2021, Family Video president Keith Hoogland said this in a press statement:
We have enjoyed being part of our employees' and customers' lives and communities for the last 42 years. My proudest moments are those where our employees, at one point 10,000 of you, and customers came together to support the community through grass roots events, report card successes, holiday meal donations and the support of lymphoma research and education. Your achievements are far reaching and impactful.
The former Rome home of Family Video now sits abandoned on James Street, but thanks to a YouTuber called "The Abandoned Place Man," we're able to take a glimpse inside during their last days:
Check the Attic, These VHS Tapes Are Actually Worth Money
Abandoned TNT Video in Utica is in Sad Shape
The old TNT Video on Varick Street is a bona fide time capsule, with VHS videos still on the shelves.
Siskel & Ebert Reviews of Iconic New York Movies
Take a look at what Siskel & Ebert said about these 9 iconic New York movies.