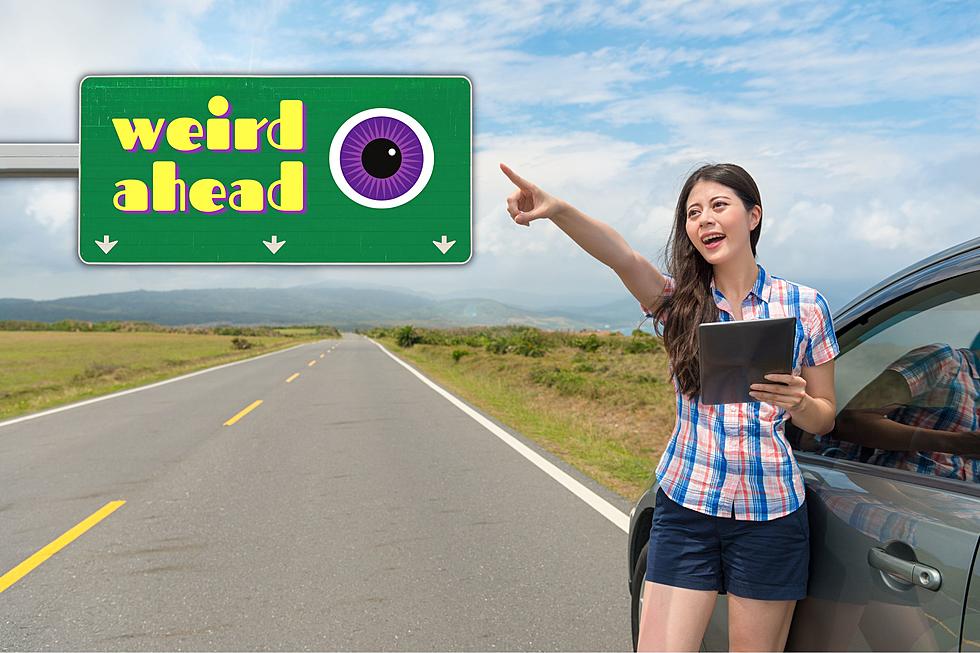 Website Names This Spot as New York's Strangest Roadside Attraction
Canva
When it comes to travel, it's often the peculiar and the bizarre that draw us in. Roadside attractions that are slightly offbeat have an inexplicable charm that resonates with many travelers.
A weird roadside attraction can be the perfect break from a long, monotonous road trip. Sometimes they'll leave you with memories that last far longer than the trip itself. Not to mention the Instagram posts! Quirky roadside attractions provide a treasure trove of unique photo ops. Whether it's a giant rubber band ball, a colossal garden gnome, or a museum dedicated to UFOs, these oddities are often the perfect backdrop for shareable content.
The website 24/7 Tempo recently did a deep dive to find the most unusual roadside attraction in each of the 50 states:
To find the strangest tourist attraction in every state, [we] used material consulted sources including Roadside America and Atlas Obscura, as well as numerous local and regional tourism websites.
So what did the website choose for New York's strangest roadside attraction?
SECRET CAVERNS • 671 CAVERNS ROAD, HOWES CAVE, NY
Secret Caverns may not be as well-known as Howes Caverns, but it's perhaps because of this that Secret has long relied on several huge, colorful billboards to lure people in.
What Secret Caverns has that Howes Caverns does not is a truly impressive, one-of-a-kind waterfall that's surely worth the drive... either directly, or as a delightful detour on a larger road trip.
Looking for more weird roadside attractions in New York? Check out our gallery below:
13 Upstate New York Roadside Oddities You Must Not Miss
We use the term "oddity" loosely here. But these 13 places really, really must be seen by all road warriors passing through Upstate New York. Famous men, graves, businesses, churches, monuments, and more all make a journey around our region so interesting. Keep your eye out for these 13 gems!
Even MORE Unique Roadside Attractions!
In case you're traveling throughout the great state of New York, here are some fun attractions to stop at either to take pictures, learn about history, or just appreciate art!
These Are the Top 10 Weirdest Foods Found in a Can
What is the weirdest thing you have seen on a grocery store shelf in a can? Can you top any of these 10?
Holy Cow!! 16 of New York's Biggest, Widest, Oldest, Tallest and Weirdest Record Holders
While this list is not exactly the Guinness Book of World Records material, it does illustrate the Upstate New York can hold a candle to any place when it comes to setting unique records.
Here is a list of 16 of the biggest, shorted, oddest, longest, one-of-a-kindest, deepest, and weirdest factoids about our region.
If nothing else, this list will make a great conversation starter at your next get-together!