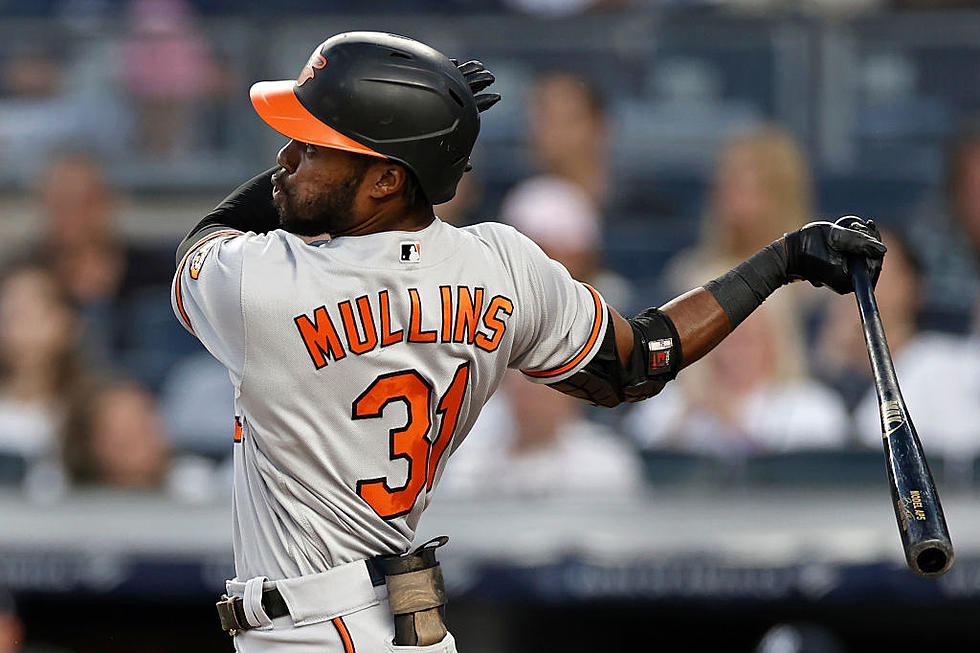 Former Utica Brewer Cedric Mullins Honored With Silver Slugger Award
Getty Images
After being named to his first Major League Baseball All-Star game this summer, Cedric Mullins of the Baltimore Orioles has been named a Silver Slugger Award winner.
Mullins had a breakout season with the Orioles this last season after being drafted in the 13th round by Baltimore in 2015.
The 26-year-old Mullins started his baseball journey right here in Utica.
Mullins played for the Utica Brewers, the former name of the Utica Blue Sox, in 2014 and was named a PCGBL All-Star.
He's coming off a stellar 2021 season that saw him lead all American League outfielders in hits and become the only player in the league this season to reach the coveted 30 HR/30 stolen base plateau.
Mullins is also a finalist in the outfield for the 20201 All Major League Team.
Congrats to Cedric Mullins for the first of many awards.
Take a look at Mullin's 2021 season in pictures:
Cedric Mullins Wins Silver Slugger Award
15 Sports Figures from the Utica-Rome Area
A lot of big names in the sports world come from the Mohawk Valley and the Utica-Rome area.
2021 World Series Artifacts Will Live in Cooperstown at Baseball Hall of Fame
Artifacts from the 2021 World Series that featured the Atlanta Braves' first championship since 1995, made their way to the National Baseball Hall of Fame in Cooperstown on Wednesday, Nov. 3, 2021. The Braves beat the Houston Astros 7-0 on Tuesday night in Houston, clinching the World Series in game 6, 4 games to 2.
The baseball artifacts were on display in Albany at the Albany Airport baggage claim area on Wednesday, before making the trip to Cooperstown.
Here are 9 now historic artifacts from the series that will forever live at the Hall of Fame.