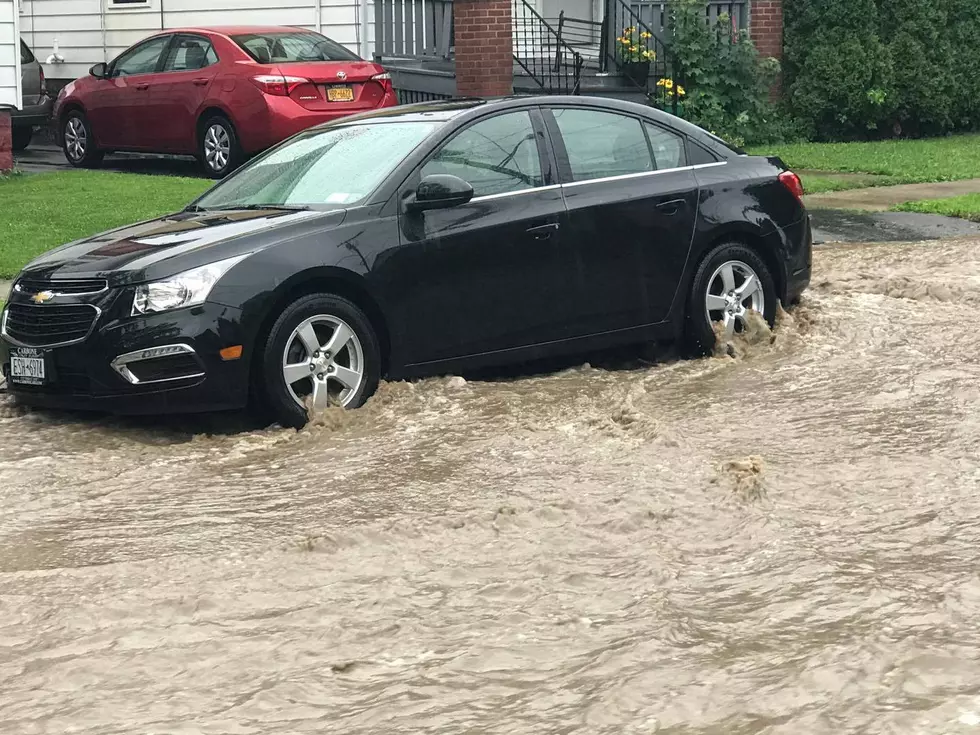 Forecasts Calling For Up To 4 Inches Of Rain Next Week
Dave Wheeler
Even though we've been in a bit of a drought here in Central New York, we could see plenty of rain washing that away. 
Syracuse.com reports that the latest forecasts call for up to 4 inches of rain to fall across parts of Upstate New York over the next week, all beginning this weekend.
"An area of low pressure will impact the region Saturday evening into Sunday," the National Weather Service's Binghamton office said in a hazardous weather outlook issued today. "Rainfall totals of 1 to 2 inches are forecast with locally higher amounts possible in any thunderstorms that develop. This could cause some localized flooding issues."
Thunderstorms with heavy rain are in the forecast through next Friday. That always increases chances for flooding as the ground gets saturated and streams fill up. Keep that in mind over the course of the next week.
BONUS VIDEO