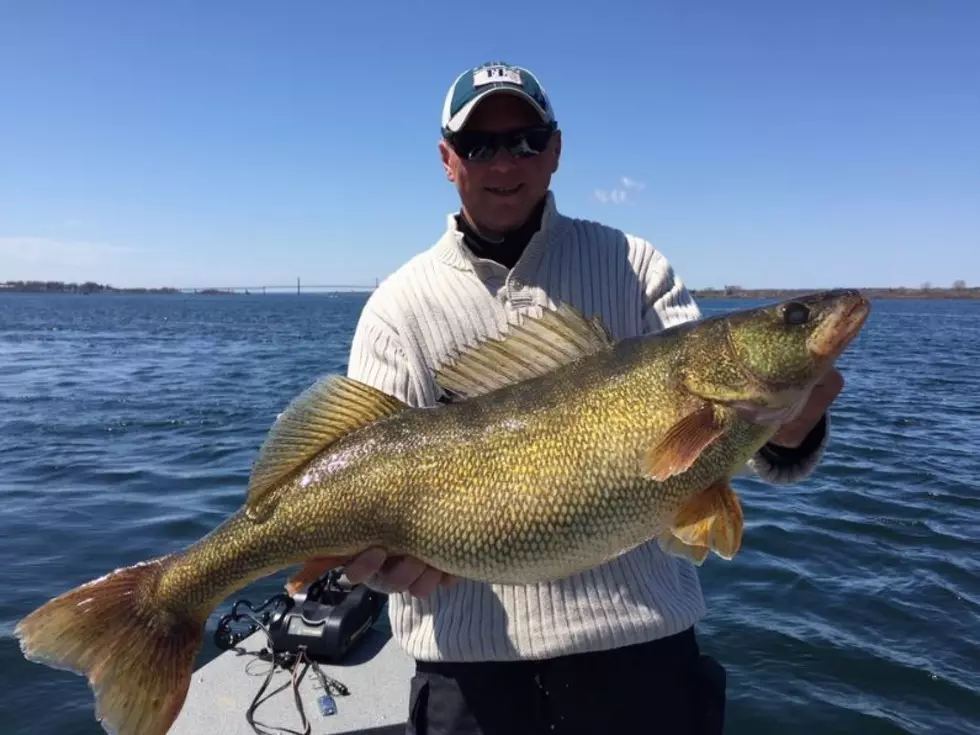 18 Pound Walleye Caught In Upstate
New York DEC
New York now has a new record to beat when it comes to walleye fishing. Brian Hartman of Alexandria Bay just caught an 18-pound, 2-ounce walleye from the St. Lawrence River.
Hartman's record breaking walleye in St. Lawrence County water was caught on the opening day for walleye season. Hartman then submitted details of the winning catch as part of DEC's Angler Achievement Awards Program. This program according to Syracuse.com tracks state record fish.
Through this program, anglers can enter freshwater fish that meet specific qualifying criteria and receive official recognition of their catch and a distinctive lapel pin commemorating the achievement."
Hartman's catch actually occurred on the same weekend that another angler broke the state record for a black crappie that he landed on a small lake on the other side of the state.
What type of bait did he use? A swimbait. Also another note, the record breaking fish was 32 inches.