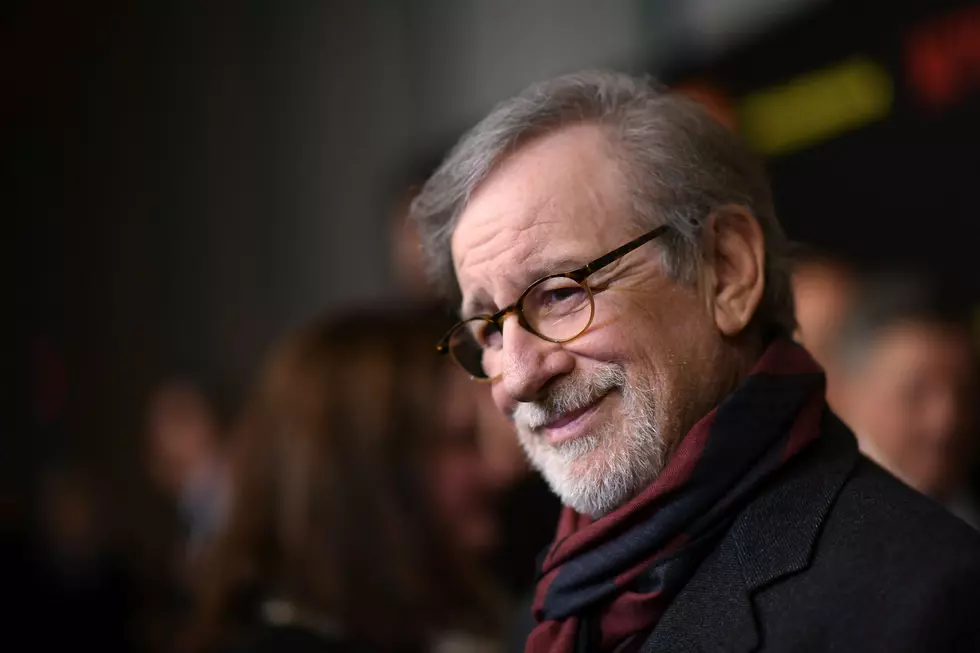 Spielberg Calls Time's Up a 'Watershed Moment' for the Moviemaking Industry
Mike Coppola, Getty Images
With the advent of Time's Up and #MeToo, Hollywood has had a lot of different responses to the anti-sexual harassment and workplace gender inequality movements. Terry Gilliam had some stuff to say this weekend that wasn't very well received, but many on the other end of the spectrum are praising the movements for improving the industry and doing away with a decades-long gender and racial imbalance that was holding Hollywood back. One of those proponents is Steven Spielberg, who sang the praises of Time's Up at the U.K.'s Empire Awards on Sunday night.
Spielberg, who was presented with the Legend of Our Lifetime award, called Time's Up a "watershed moment" for the industry, per The Hollywood Reporter.
It's been a rich and diverse year for film and for gender and for race, and for speaking out. Thank you, Time's Up. We were very much on board from the very beginning, my wife Kate and I. This is more important than any of us can ever really realize.
He said that he was happy and hopeful that the growing movements in Hollywood marked the "end of the way things were," and also mentioned that he'd be filming the fifth Indiana Jones installment starting April 2019.