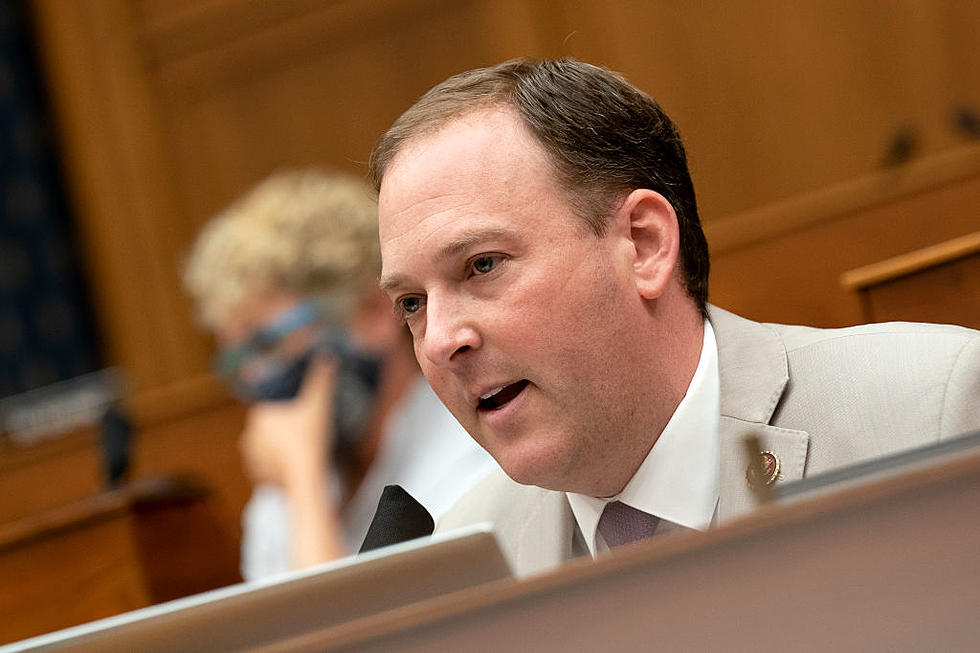 GOP Gubernatorial Choice Lee Zeldin Says New Yorkers Don't Feel Safe
FILE PHOTO: WASHINGTON, DC - SEPTEMBER 16: Representative Lee Zeldin, (R-NY) right, speaks during a House Foreign Affairs Committee hearing on September 16, 2020 in Washington, DC. The hearing is investigating the firing of State Department Inspector General Steve Linick. (Photo by Stefani Reynolds-Pool/Getty Images)
The New York State Republican Party has selected U.S. Rep. Lee Zeldin as the endorsed GOP candidate for Governor.  The field of Republican candidates is full, and it is likely, despite the endorsement, that Zeldin will face a primary challenge.
Congressman Lee Zeldin joined WIBX First News with Keeler in the Morning to discuss his candidacy.
Asked about his support Zeldin said, "When I am even in blue counties and when I am with Democrat groups...across this state....everybody's fired up.  People are all being impacted by this personal decision...to leave this state."
Zeldin says that people in New York do not feel safe.  "The energy is all across New York, in all regions, in all walks of life."
Zeldin will need votes from moderate Democrats and Independents if he is going to win. The last Republican who was able to do that was Governor George Pataki in November of 1994. Pataki defeated then Governor Mario Cuomo and he remained in-office until 2006.
Congressman Zeldin refused to denounce President Donald Trump's claim that he was the rightful winner in the election against President t Joe Biden. Since then, Zeldin has said that "President Biden is President of the United States...regardless of whether your candidates come in first or second, we should always be working on ways to...work together."  He says that he said that after the Congressional certification which came late into the night on January 6, 2021.
CNN correspondent Ryan Nobles, who was also on the program, asked Rep. Zeldin where he views more extreme voices in the Republican party.  Zeldin took issue with the question but said, "That's not my style.  You participate in that opportunity...we're not there in the House Chamber to heckle."  He continued, "It's not appropriate for members of Congress..to be participating in a way that makes it difficult for the President to convey what (the President) is trying to convey."
When asked about his choice of a New York City running mate and not choosing an Upstate candidate, Zeldin defended his decision and said that Alison Esposito "is an absolutely outstanding pick...passionate, principled. Esposito is a former New York City Police Officer.
Wynn Hospital at MVHS Construction Tour in Utica, NY
MVHS's Bob Schoefield ushered a tour of the current state of construction at the new Wynn Hospital in downtown Utica on Friday, February 11, 2022. The project is on-schedule and is expected to be completed and open in Fall of 2023.Bill
"A Star is Born" 23 Celebs Who Were Born in Upstate New York
Own a Part of Your Childhood, The Catskill Game Farm is For Sale!
If you grew up in the Hudson Valley or tri-state area, the likelihood is you visited the Catskill Game Farm. If you're looking to relive those sweet childhood memories why not buy The Old Catskill Game Farm?
Did You Know This? 11 Vintage Upstate General Stores and Five and Dime Stores
We all have memories of those great little five and dime stores and general stores of our youth. They were the heartbeat of our communities. They sold just about everything, you could get a pretty good meal in most of them, and of course the showstopper was always the rows of penny candies. Upstate still has plenty of these stores around (some of them 100, 150, 170 years old!). Here is a list to start you on your trip back to the general stores of your youth. They are all great!