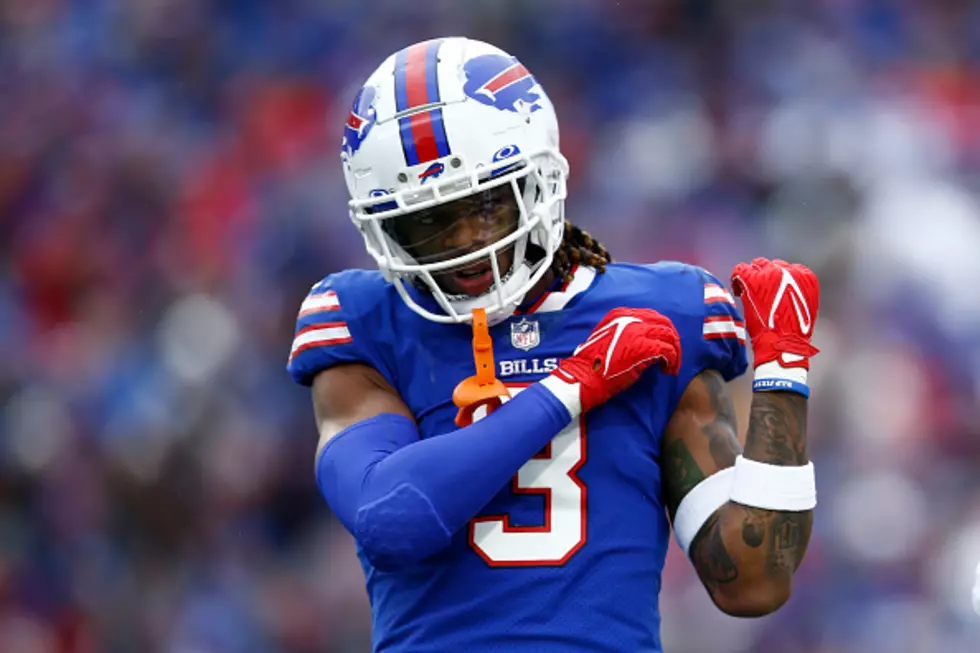 Buffalo Bills Safety Damar Hamlin Files for Two New Trademarks
Getty Images
It's been just nine days since Buffalo Bills safety Damar Hamlin collapsed at midfield on Monday Night Football. Hamlin went into cardiac arrest and had to have his heartbeat restored on the field by athletic trainers and medical staff.
The Bills-Bengals game was postponed and officially canceled a few days later, and the first 24-48 hours after Hamlin's cardiac arrest, we did not know if he would be okay.
However, last Wednesday seemed to be the turning point, as Hamlin made remarkable progress, according to doctors at the University of Cincinnati Medical Center.
Hamlin's progress was so good that he was discharged from UCMC and was brought to Buffalo General Hospital on Monday, before being discharged on Wednesday and returned to the care of the Bills and the comfort of his home.
Hamlin's charity in Pennsylvania has raised over $8.6 million and on Wednesday, it was revealed the Bills' safety has filed for two trademarks.
According to reports, Hamlin has filed for the trademarks, "Did We Win?" and "Three is Back."
The trademarks will go towards clothing, motivational speaking and athletic training services.
By all accounts, Hamlin's recovery has been nothing short of astounding. Going into cardiac arrest like he did was a matter of life and death and not only did he survive that event, he made enough progress to be discharged from all hospitals less than 10 days since it happened.
It's amazing that Hamlin can continue with his life and that he pulled through this event. It looks like that charity money raised will help out countless kids too.
Best 20 Bars in Western New York to Watch The Bills' Playoffs Games
If you're looking for the best place to watch the Bills' journey through the playoffs, look no further than this list of the best 20 bars in Western New York that always make Bills game day extra special.
Top 10 Receivers In Buffalo Bills History
The Bills have had some amazing wideouts. Here are the Top 10 based on reception yards in Bills history.
16 Buffalo Bills With Some Of The Best And Worst Nicknames