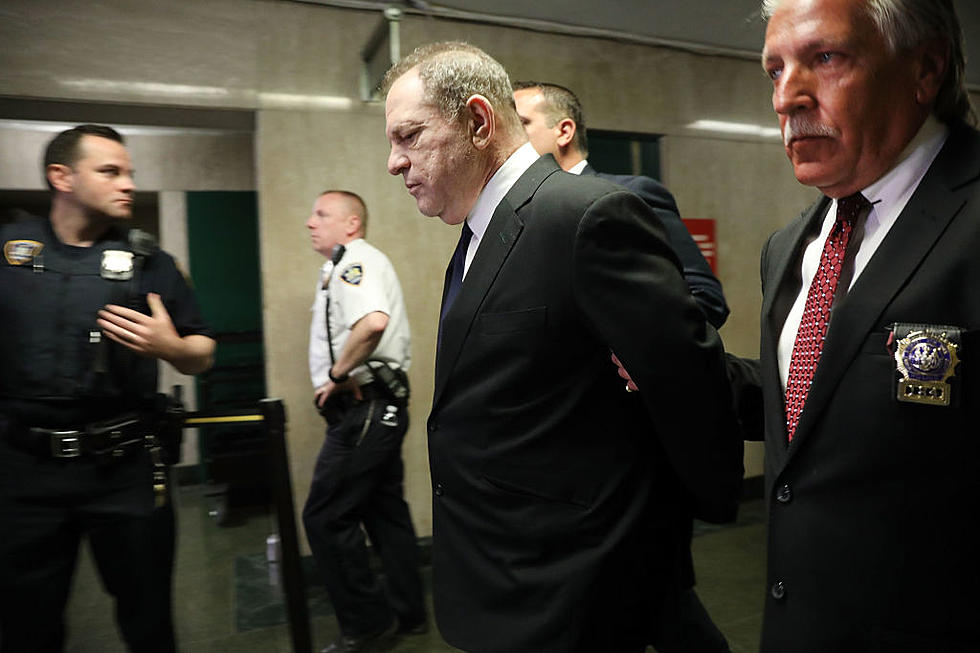 Not That It Matters… but Harvey Weinstein is Still Chilling at Mohawk
Getty Images
It's probably not something you're thinking about on the regular, but just in case, here's a friendly reminder-- Harvey Weinstein is our neighbor.
The convicted rapist is currently serving his time at Mohawk Correctional Facility in Rome, New York.
I'm not privy to any insider information. This is public knowledge. You can look it up yourself on the New York "find an offender" page:
The 71-year-old Weinstein was found guilty in New York City back in 2020 of raping and sexually assaulting two women. He was previously serving part of his 23-year prison term at Wende Correctional Facility in Alden, New York (Erie County).
In addition to his conviction in New York, Weinstein was found guilty of similar charges in California. He received a 16-year term for offenses committed in that state.
Weinstein previously co-ran the successful Hollywood film studio The Weinstein Company from 2005 to 2018 with his brother Bob Weinstein. The company was known for backing several Academy Award-winning projects like The King's Speech and The Artist, and also had a longtime working relationship with Quentin Tarantino.
Harvey's shady behavior with women was somewhat of an open secret in Hollywood until Jodi Kantor and Megan Twohey broke the story of his proclivities in The New York Times back in 2018.
Harvey Weinstein isn't the only famous person to do time in a Central New York prison system. Take a scroll through the gallery below for some other high-profile criminals:
9 Famous People to Do Time in Central New York Prisons
Can we have your autograph?! Just slip it through the bars, please.
Gallery Credit: Will Phillips
These 7 Prisons Are The Most Violent In New York State
New York released a
report
with the most recent number of violent assaults on inmates in state prisons. There were 134 inmate deaths noted in the report, although it doesn't break down the prisons where each death occurred or who caused them. Here's a look at some of the general violent incidents reported for 2020, which is the most recent data reported by the state. Compared to 10 years ago, inmate assaults have almost doubled. In 2011 there were 666 and in 2020 there were 1,205 reported. These numbers do not include inmate assaults on staff members. Overall, the number of unusual incidents includes things like assaults, deaths, accidents, sexual misconduct, and disruptive behavior.  According to the state,
"The number of unusual incidents has increased 132% from 5,980 in 2011 to 13,870 in 2020. These higher incident numbers were largely due to increases in assaults on incarcerated individuals (+81%), assaults on staff (+86%), contraband (+130%), disruptive behavior (+372%), and staff use of weapons (+1,035%)."
In 2020, 1,836 weapons used to cut or stab, including ice picks, razor blades, can lids and shanks were discovered in state prisons around New York.
Gallery Credit: Yasmin Young
The Worst Movies Ever Made, According to Letterboxd
According to Letterboxd users, these are the ten worst films that have ever been made. Do you agree?