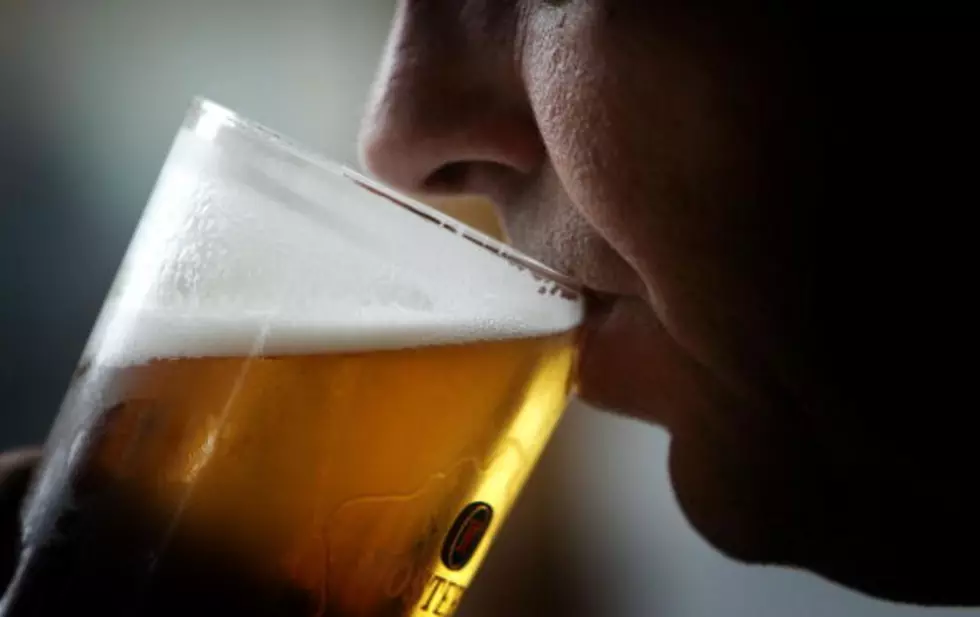 This Is New York State's #1 Drunkest City for 2023
Photo Credit: Christopher Furlong, Getty Images
You won't believe which city was just named the "drunkest" in New York State.
And, no, it's not New York City, Buffalo, Syracuse or Rochester.
Bottoms Up!
Current data from the Centers for Disease Control and Prevention says one in six Americans, or 19.8 percent of the population, indulges in excessive drinking.
To determine which city is "drunkest," researchers looked into data about the percentage of heavy or binge drinkers in every state and singled out the metropolitan area with the highest rate.
You would think New York's biggest cities would have a fighting chance at earning the crown given how densely populated and boozy they are. NYC has a crazy amount of bars, with current estimates saying the number is over 8,000. Buffalo, Syracuse and Rochester all also jam packed with bars and liquor stores, as well.
But 24/7 Wall Street says there is a very small city that put all of them to shame.
The Drunkest City Is...
This year's big winner is Glens Falls. This city in Warren County is nationally known for its Adirondacks Balloon Festival and other outdoorsy offerings. This city has an abundance of parks, sports fields and other recreational areas designed to get people active.
But it seems that the livers there are also getting a workout.
It was found 22.3% of those over 18 admit to drinking excessively, which is far above the state average of 17.6 percent. In fact, the Empire State has the 19th lowest level of binge drinkers in the country.
The study also looked into how many fatal accidents involve alcohol in that metropolitan area and determined they made up 19.6 percent of them - which is slightly lower than the state's average of 20.2%, which is the 4th lowest rate in the nation.
Here's their official data below:
Drunkest metro area: Glens Falls
Adults who drink excessively: 22.3% (Statewide: 17.6% – 19th lowest)
Countywide driving deaths involving alcohol: 19.6% (Statewide: 20.2% – 4th lowest)
Glens Falls population: 126,440
To read more about this study, or learn more about the drunkest cities in every state, click HERE.
A Word from Law Enforcement
With the holidays coming up, it's more important than ever to be vigilant on the road. Drunk drivers killed 190 people on Thanksgiving Day in 2021 and caused more than 13,300 accidents.
Police want to remind residents it is never okay to drink and drive - no matter how short the distance may be. If you are under the influence, authorities suggest hailing a ride from an Uber, taxi, or a designated driver.
For those who will be driving during the evening hours, police are warning residents to stay sharp as the number of drunk driving accidents increases at night. Recent data said more than four times as many drivers were involved in fatal crashes during nighttime hours than during the day.
Signs you may be sharing the road with an impaired driver include erratic driving, inconsistent speeds, tailgating. driving off the road, drifting between lanes and erratic braking. If you suspect someone is driving under the influence, please call police. By saying something, you could be saving a life.
New York's Most Miserable Cities
According to Road Snacks, these are New York's 10 most miserable cities because apparently everything is going wrong there.
As for what determines how miserable a city is, Road Snacks compared 169 cities using Census data and other scientific stuff from other "legitimate" sources. They looked into divorce rates, commute times, cost of living, and other statistics to whip up this "fun" new list.
In the end, these 10 cities were deemed to be the gloomiest in New York State.
Gallery Credit: Megan
The Top 25 Most Baffling UFO Sightings Reported in New York This Year
When residents of the Empire State spot something unexplainable in the skies, they report it to
the National UFO Reporting Center
. There's been about 80 new sightings so far in 2023 that raised a few hackles.
NUFORC does investigate what people saw to determine if they actually witnessed alien activity or something else. Oftentime, these reports turn out to be false flags. For example; someone from NYC reported seeing a strange, square-like object in the sky on July 22. They provided a photo to NUFORC, who then ruled the person saw an "advertising banner behind a private aircraft."
However, there have been several creepy reports that couldn't be brushed off with a logical explanation. And some of these reports had photo or video evidence attached.
Scroll through New York's top 25 weirdest sightings of 2023.