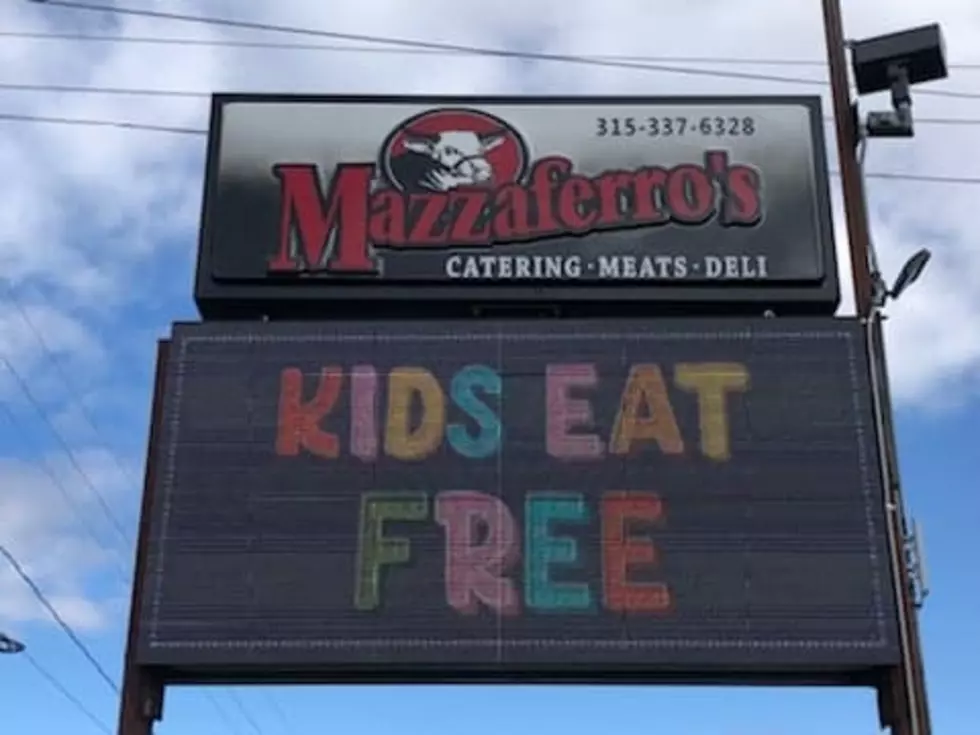 Free Lunch For Kids At Mazzaferro's In Rome
Missy Roberts
As the coronavirus continues to impact families, local businesses like Mazzaferro Meats & Deli are going above and beyond to help kids in the community.
Kids don't have to go hungry during the COVID-19 pandemic, thanks to Mazzaferro Meats & Deli at 7824 Ridge Mills Rd in Rome. Parents and caregivers do not need to go inside the store, just call (315) 337-6328 for curbside pickup.
Students K-12 can pick up a lunch every day, M-F, from 9-3. Choices include turkey, bologna or ham sandwich with american cheese on white or whole wheat. The free meal also comes with an apple, chips, a cookie, and a brand new book, courtesy of the Jervis Public Library.
Mazzaferro Meats & Deli is also helping the elderly and those at risk for the Coronavirus by taking orders over the phone for curbside pickup and offering free delivery. Call (315) 337-6328.
Enter your number to get our free mobile app
How to Sew a Face Mask