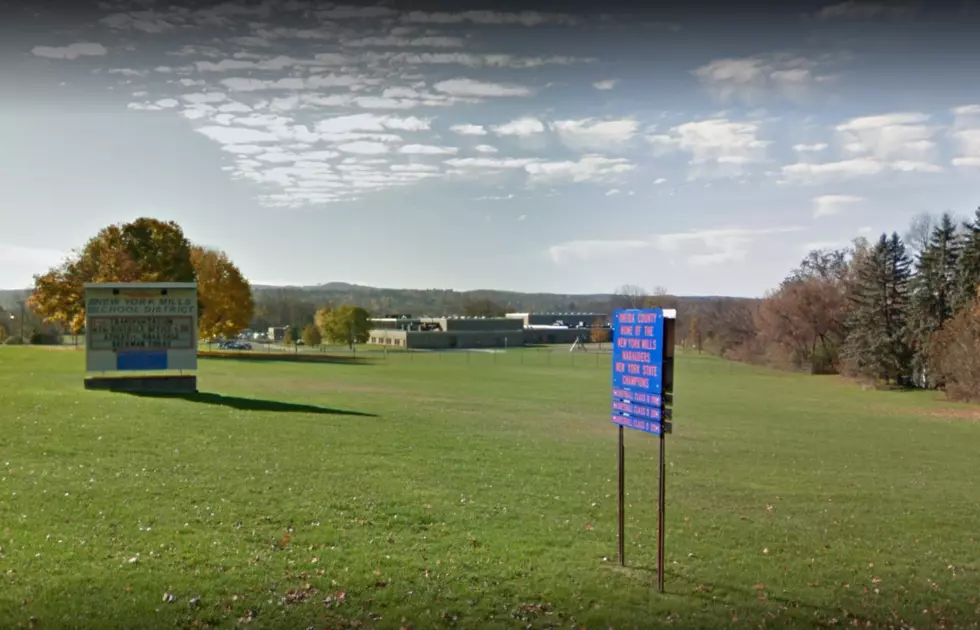 Oneida County Sheriff's Office Providing Extra Patrol At NY Mills High School
Google Street View
The Oneida County Sheriff's Office is providing extra patrols today at New York Mills High School due to a non-credible threat over social media.
According to Sheriff Rob Maciol, the extra attention from deputies today comes after a student received a message over the social media platform, Snapchat.
The Sheriff's Office interviewed the involved parties and determined the threat to be not credible. The need for increased patrols is only as a precaution.
There are no details yet on what the message actually said, but the incident is still being investigated.