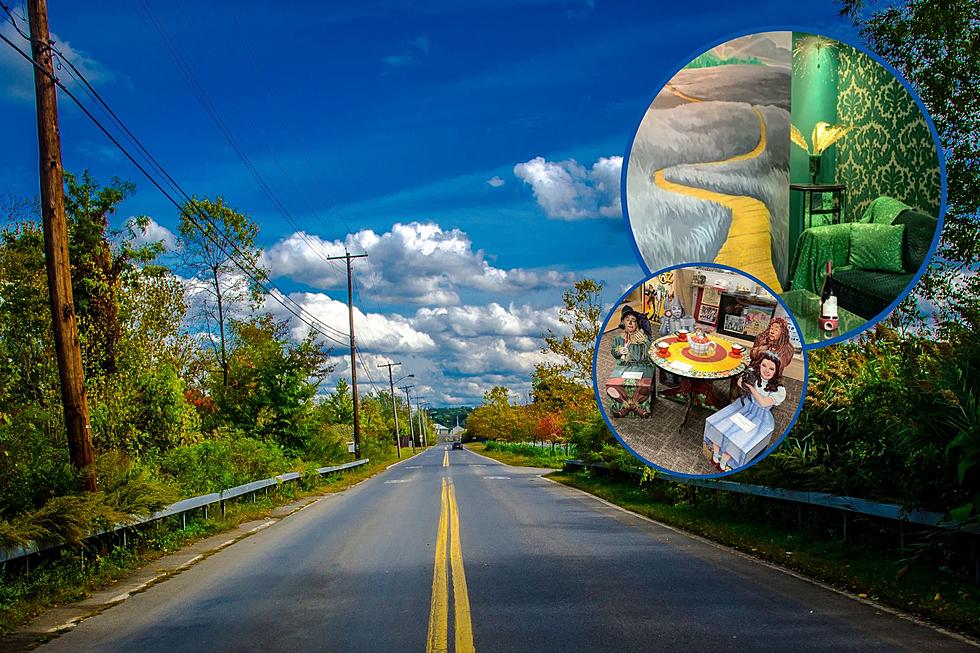 3 Immersive Wizard of Oz Attractions in New York
Canva, Allison Kay
If there was one thing that the Wizard of Oz movie taught us, it is that there truly is "No Place Like Home".
The Wizard of Oz movie was released in 1939. This legendary movie was based on a book with the same name as the Wizard of Oz.
When you think of the Wizard of Oz, what comes to mind? It could be Judy Garland when she played Dorothy, it could be the heartwarming scenes of seeing Toto, her dog or when they made it to the magical land of Oz with all of the bright colors and scenes.
3 Immersive Wizard of Oz Attractions in New York
Even though time has passed, The Wizard of Oz movie lives on through musicals and plays, museums and hotels. Fast forward to 2023, there are places within New York state that Oz lovers can soak up the information, excitement and memories of this 1939 movie.
Here Are 3 Wizard Of Oz Attractions That You Must See In New York
Which Wizard of Oz attraction would you visit? Tell us more below.
Escape To This Enchanting Hudson Valley Treehouse
When searching for something different, fun and peaceful to experience in the Hudson Valley, guests don't have to look far.
A Hudson Valley treecastle provides a space unlike any other Airbnb.
Take This Fascinating History Crawl Through Hyde Park, NY
Hyde Park, NY is located in Dutchess County, NY. It is the home to several prominent figures that played a role in how the world was once formed. Even though these members of society have passed on, their stories and legacies continue in our area.
I have had the chance to visit these historical sites and will always remember what each one meant to me, what I learned on the tours and how guests can continue to visit in 2023.