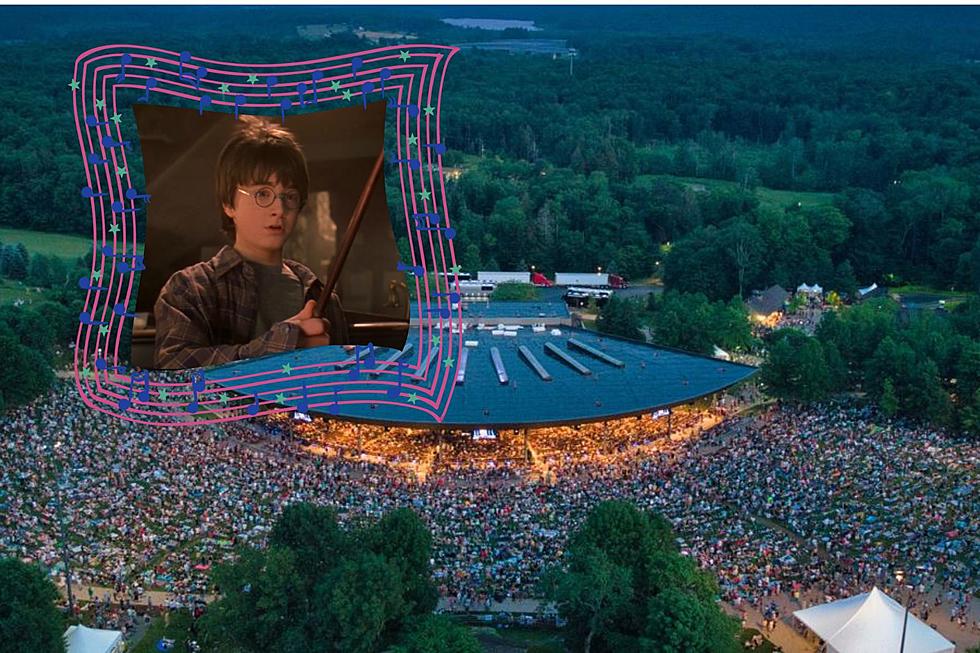 Bad News For Harry Potter Concert Fans In New York
Warner Movies on Demand via YouTube / Bethel Woods Center for the Arts via Facebook
Bethel Woods Center for the Arts has an amazing summer lineup of entertainment and concerts for the 2023 season. It will be a season full of festivals and concerts.
Unfortunately, one concert has been canceled and at the moment doesn't look like it will be re-booked. Bethel Woods announced Friday morning that they have had to cancel the concert on July 30th which was with the New Jersey Symphony
Bethel Woods Center for the Arts Concerts in Bethel, New York
Normally most folks might not be disappointed about a symphony being canceled but in this case, they were performing the music from Harry Potter and the Sorcerer's Stone in Concert. The cancelation announcement did not give a reason why the show was canceled.
Once the social media post broke many people speculated that it could be ticket sales related but that was not confirmed by Bethel Woods. Bethel Woods did assure ticket holders for the show that there was no action needed on their part in order to receive their refund. They assured ticket holders that this would happen automatically. Those who bought tickets at the box office could get their refund in person if they wish.
A few people did inquire about compensation for Season Tickets holders and Bethel Woods responded on their Facebook post with -
we are so sorry about this disappointing news. Your season lawn pass is good for all 2023 Pavilion shows, so there are plenty of additional opportunities to enjoy live music on the lawn. Also, keep your eye on more family-friendly programming to be announced soon (via Facebook - Bethel Woods Center for the Arts)
And it is true Bethel Woods has a full summer of live entertainment starting this week and running through September 2023. I counted on their Pavilvion Calendar 20 separate shows that you can attend with your season pass. And it appears from Bethel's reply there may be more added.
Harry Potter in Concert at Bethel Woods Canceled
From what I could gather from YouTube and the New Jersey Symphony's social media they have performed Harry Potter movies in concert in the past. It appears from their Facebook page they are scheduled for other movies later this year and next including Jurassic Park and Star Wars.
Check out this house for sale in the Northern Catskills
Catskill Resort Home For Sale
You can literally just bring your suitcase and move right in because this Catskill, New York resort house is being offered fully furnished. Live in it or make money with it. You decide how you want to live in this 12 bedroom 12 Bathroom house with an indoor Olympic size heated swimming pool.
Looking for a Summer Cocktail Trail?
Hudson Valley Specialty Cocktails and Where to Find Them
Hudson Valley Cocktails never looked so good. Check out all the different specialty drinks we found for you to enjoy in Poughkeepsie, Kingston, New Paltz, Gardiner, Central Valley, Middletown, Newburgh, Highland, Milton, West Point, and Cornwall.