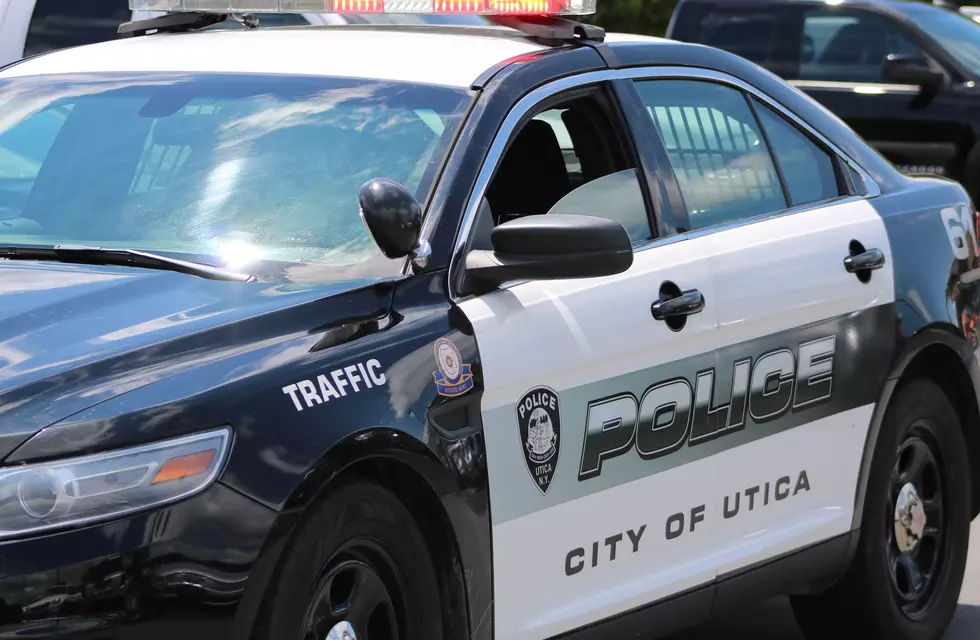 Teen Arrested After Group Seen With Guns on Genesee Street
Photo Credit: TSM
A report of a several males armed with guns on Genesee Street in Utica led to the arrest of one on a weapons charge.
UPD officials say they were dispatched to the plaza at 1500 Genesee Street at 10:45 p.m. Wednesday night. Cops say the group dispersed in different directions when they arrived.
One, a 17-year-old, was pursed by investigators with the Gun Involved Violence Elimination (GIVE) unit and apprehended after a short chase, police said. After backtracking the route of the pursuit, officers located a loaded .380 handgun. Cops say they used a thermal imaging device to verify the weapon had just been dropped and say the device showed a significant heat signature.
The teen, whose name is not being released because of his age, was also arrested earlier this year for possession of a loaded gun, UPD officials said. He now faces additional charges of criminal possession of a weapon and criminal possession of a firearm.
[AUTHOR'S NOTE: This post is for informational purposes. The information provided within was provided publicly by law enforcement. Any charges or accusations of wrongdoing mentioned in the article are only allegations and the reader is reminded that all persons are innocent until proven guilty in a court of law.]
$1.2 Million WNY Home Has Its Own Huge Fishing Pond
Check out this million-dollar Western New York home that hit the market, which has its own huge fishing pond.
Michigan's Ugliest Creature: The Fish With Human Teeth
Colorado Fish: Which Ones are Safe to Eat and Which Ones are Not?
While Colorado is loaded with lots of different kinds of fish, there are a couple you want to avoid.
Be sure to check for any fishing advisories from the state of Colorado before you cast a line just in case you should avoid certain locations. Scroll on to see which fish are safe, which ones are not, and how often you can eat them.
[AUTHOR'S NOTE: This post is for informational purposes. The information provided within was provided publicly by law enforcement. Any charges or accusations of wrongdoing mentioned in the article are only allegations and the reader is reminded that all persons are innocent until proven guilty in a court of law.]