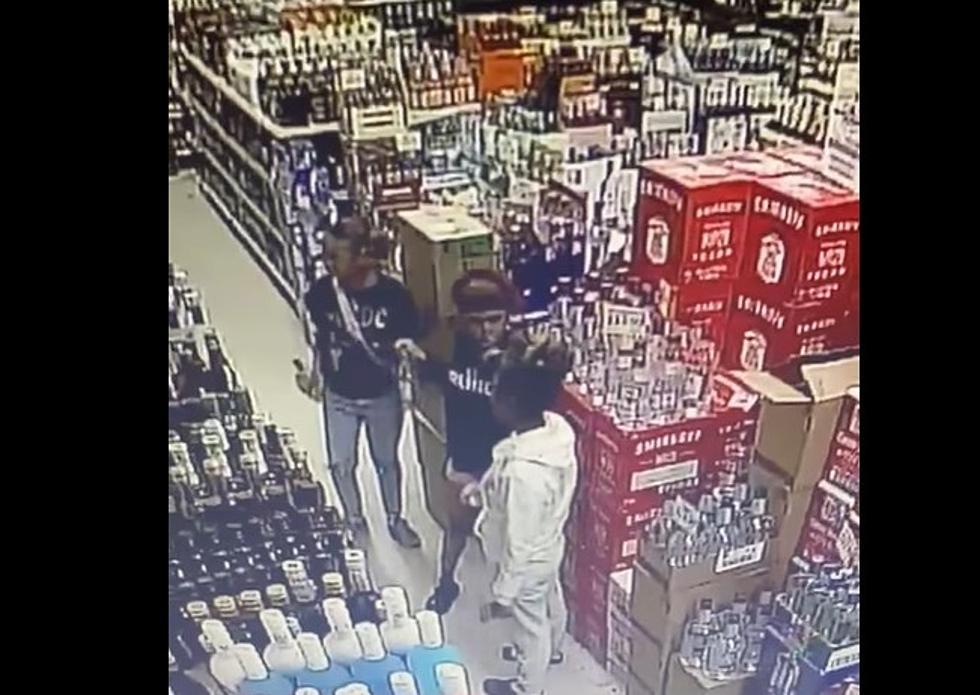 Thieves With 'Expensive Taste' Steal From New Hartford Liquor Store Twice, Owner Says
screengrab of security footage shared by Seneca Wine and Liquor on Facebook
Three 'brazen shoplifters' with good taste are being sought by police after allegedly stealing top-shelf spirits from a local liquor store not once, but twice this week.
That is according to Greg Gorea, owner of Seneca Wine and Liquor on Seneca Turnpike in New Hartford. "Yesterday, they came in a stole four bottles worth about $300 bucks. Then, they came back again today and stole the same four bottles," said Gorea, who added that his store security camera captured the incidents.
And, outside cameras captured their vehicle and license plates he said.
"Let me just put in this way, they've got good taste...expensive tequila," Gorea said.
Gorea said after the first incident, his first call wasn't to police. Rather, he called his competition to give them 'a heads up,' saying it's was common when one successful liquor store theft occurs, the crooks often drive to the next location on their list to do it again.
"The first thing we did when these ladies left here was we called Bremer's. We've called Litchman's before when something this has happened, Litchman's has called to notify us before. We're all in competition with each other, but we don't want the other one to get robbed," Gorea said.
A call, though, was made to New Hartford Police. He's shared the video from inside and outside the store and police are investigating.
[AUTHOR'S NOTE: This post is for informational purposes. The information provided within was provided publicly by law enforcement. Any charges or accusations of wrongdoing mentioned in the article are only allegations and the reader is reminded that all persons are innocent until proven guilty in a court of law.]
20 Popular Celebrity Alcohol Brands Available at NH Liquor & Wine Outlet Stores
Celebrities create their favorite alcohol brands to share with all of us. Here are some available at NH Liquor & Wine Outlet Stores.
Most Commonly Broke New York State Liquor Laws
Can you have an open bar in New York State? Are jello shots illegal at the bar? Can you play cards at a bar in New York State?
Enjoy These Delicious And Smooth New York Liquors
Here's an amazing list of New York liquors to buy and enjoy.