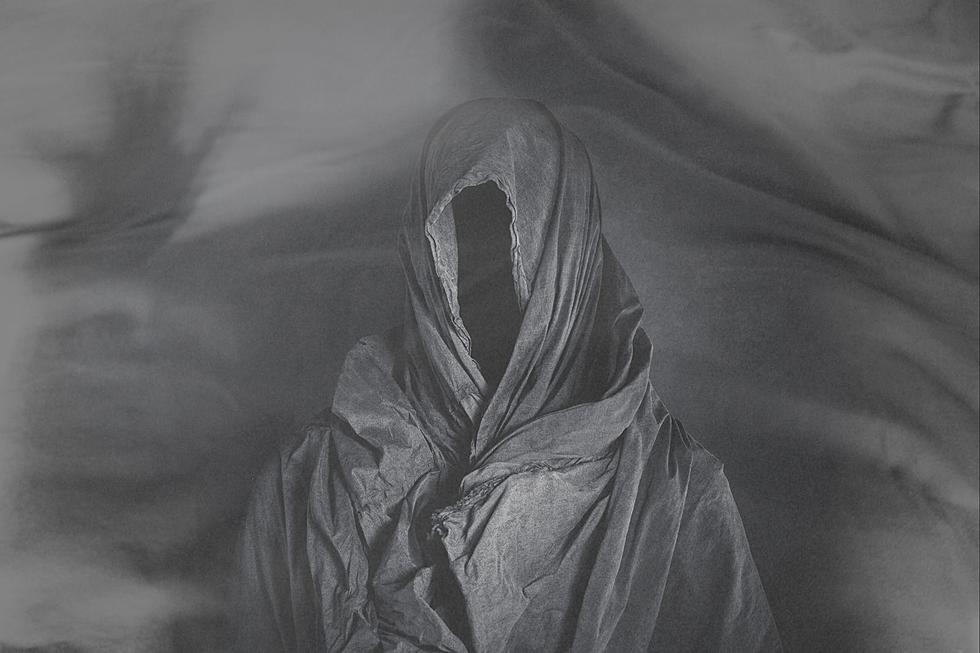 Unveiling the Eerie Mystery: Hotel Utica's Bizarre Encounter Saga Continues (5)
Credit-Envy McKee/Canva
This is not a Halloween post, even though it happened the week before Halloween.
This is a ghost story.
Everything you are reading here is an accounting of actual events. If you have been following this story and waiting with baited-breath for the culmination of this ghost tale, thank you for your patience. If you're new here, you can get up to speed by reading the following backstory of the encounter below:
So. As I mentioned in the last episode of this saga, I was touring Hotel Utica with work colleagues to chronical the experience of being in a notoriously haunted place. I was not, technically, in the "ghost hunting" aspect of such things. My intention was purely to spectate. I didn't speak to any disembodied spirits that may have been lingering around for generations.
Husband and I get home and I'm thinking everything is fine. I hadn't seen nor felt any "spooky stuff" whilst touring the hotel's most haunted spaces. As soon as we stepped through our front door, we palo santo'd and saged ourselves thoroughly. I felt fine. Everything seemed fine. I had no idea anything was off.
Then...
No sooner than I'm sitting in bed in my jammies, ready to lay all the way down, I feel a seizing pain in my tooth. Like, It was such a wrenching pain, I was actually afraid.  It felt like somebody or something was digging their janky finger in the root of my tooth.
Pain killers did absolutely nothing.
It was such a horrible pain, I cannot even properly describe it.
The only thing I could think to do was internally speak love over my teeth. I internally visualized my tooth wrapped in light. I thanked my teeth for the work they do chewing up food. I said a prayer for my teeth and my body overall. I pulled out all the stops of loving up on myself, tears flowing, with sincerity and earnestness. I prayed without ceasing.
Eventually, the pain subsided. I was able to get to sleep that night.
For the next few days, the pain continued on and off. When it was on, I thought I was dying. When it was off, I felt normal. There were a few times the pain was so bad I actually yelled: GET OFF OF ME! And the pain would go away for a while. When I poured love into my tooth, the pain would relax too.
As a spiritual person, I asked for guidance. I was instructed to take a whole garlic clove 3 times a day for several days, take magnesium + D3, a probiotic and a multi-vitamin daily and to begin my 40-day (raw/vegan) fast (plus a few other things). Within 3 days of following the protocol, I felt normal. Within 5 days, there was no sign of pain and I had weaned off of the pain killers. I am continuing most of the protocol through the 40-day fasting process.
The onliest reason my tooth ordeal was even considered a spooky encounter is because one of my co-workers who had also toured the Utica Hotel, came home with a swollen eye that lasted for 3 days.
I still am not entirely clear about what happened at the Hotel Utica that night. Did a ghost follow me home? Can a ghost do that? And why would a ghost do such things?
But the spookiest part of this whole ordeal is, if a ghost can follow me home--can it return?
~finis~
7 Most Haunted Places in New York to Scare You to Death
Want to get your heart pumping this Halloween season? There are plenty of places throughout New York that can raise the hair on the back of your neck. Here are the 7 most haunted spots.
Gallery Credit: Credit - Polly McAdams
Your Ghost Guide to The 50 Most Haunted Places in New York State
Gallery Credit: Traci Taylor
8 Of The Most Haunted Bridges In New York State
New York State has several haunted bridges, each with its own ghostly tales and legends. Here are 8 haunted bridges across the Empire State.
Gallery Credit: Dave Wheeler