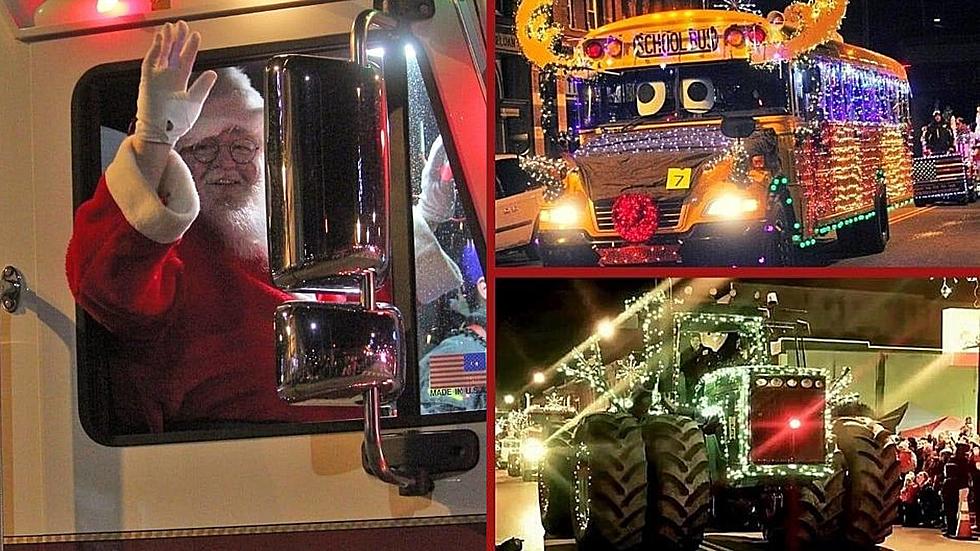 Canastota Holiday Parade of Lights Pays Tribute to Beloved Santa
George Puglisi via Annual Canastota Holiday Parade of Lights
The annual Holiday Parade of Lights is back for the Christmas season in Central New York and this year it's a little more special.
Celebrate Christmas at the Holiday Parade of Lights and winter fireworks. The annual tradition began in Canastota in 2018 when a group of residents got together to host the yearly tradition.
"It is a great community event that families look forward to each year as a family tradition. The entire day is filled with so much fun." said event coordinator Charlene Barres.
Fireworks, Parade, Santa
The event grew even bigger in 2019. Unfortunately, COVID canceled the holiday tradition in 2020 but it returned in 2021 with a winter fireworks display, for the first time.
During the day families can enjoy breakfast with Santa, horse-drawn wagon rides, a scavenger hunt, kids' crafts, food, photos, and plenty of entertainment.
"Everything is organized by community volunteers that put their heart and soul into this."
Special Grand Marshall
This year's Grand Marshall is a special one. It's dedicated to the memory of Russ Brown who passed away unexpectedly earlier in the year. He not only took part in the parade every year, he always played Santa Claus during the holidays.
His family is putting an amazing float together to honor him. He had just built something to put in the parade and had just finished it right before he died.
Tree Lighting
The annual Tree Lighting Ceremony will take place immediately following the Holiday Parade of Lights on Saturday, November 25. Fireworks will go off at 8 PM at the Little League Field.
"As the International Boxing Hall of Fame Parade has become a yearly tradition for families in Canastota, we are hoping for the same with our Holiday Parade of Lights."
Get more details at the Annual Canastota Holiday Parade of Lights on Facebook.
11 Christmas Towns in New York to Get You in the Holiday Spirit
New York City may be home to the Rockefeller Christmas tree but there are several small towns and villages that will get you in the holiday spirit with all the hustle and bustle of the Big Apple.
Gallery Credit: Credit - Polly McAdams
Longest Christmas Lights Display in the World a Short Drive from CNY
Millions travel to Niagara Falls for the Winter Festival of Lights to see the more than 3 million lights and spectacular fireworks displays that run from November 18, 2023, through January 7, 2024.
Gallery Credit: Credit - Polly McAdams
Experience a Magical Mile Long Drive Through a Forest of Lights For the Holidays
There's a magical place where you can drive through a
Forest of Lights
and it's only a few hours from Utica.
Gallery Credit: Credit - Polly McAdams
Take Enchanting Winter Stroll Through the Adirondack Wild Lights
Take an enchanting stroll through the Adirondacks when the forest comes to life. Lights and music turn The Wild Center into a winter wonderland.
Gallery Credit: Credit - Polly McAdams