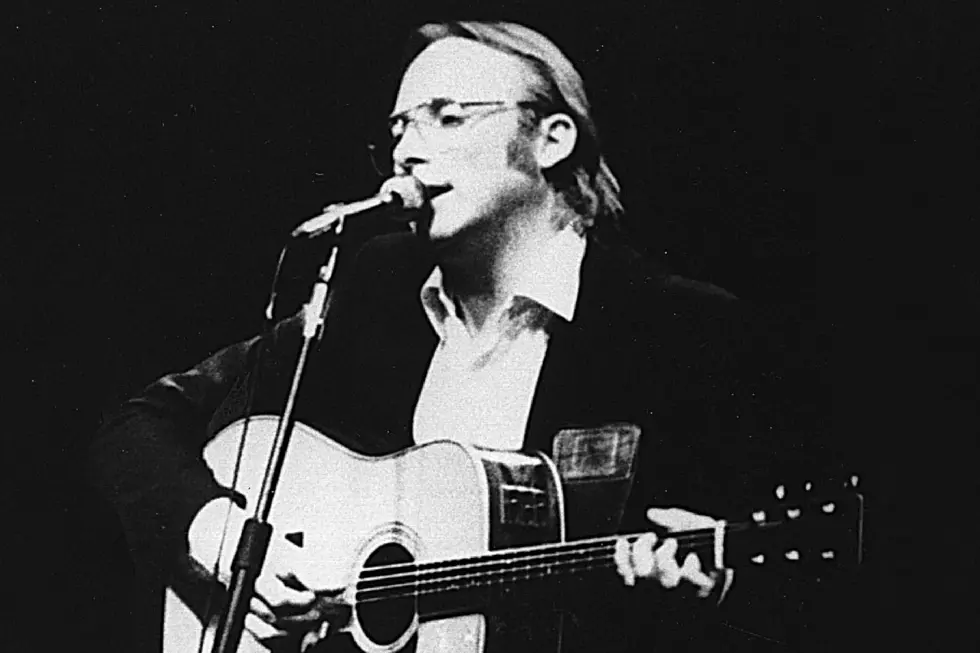 Stephen Stills Wrote Some 'Complete Bollocks' as Solo Work Began
Getty Images
Stephen Stills admitted he had written some very bad music when he began his solo career with a move to the U.K. in 1970.
Spurred on by winning a Grammy with Crosby, Stills & Nash's self-titled debut album the previous year, the Buffalo Springfield co-founder decided to concentrate on working alone, which led to the learning of some new lessons.
"I stayed in England after CSNY's first Albert Hall concert in January 1970," he told Uncut in a recent interview. "I fell in love with the place, I fell in love with the culture. I fell in love with my mates. Everyone was very friendly. I told the guys, 'I'm not going back to California with you.'"
He described the decision as "invigorating" and recalled how it led to him buying Brookfield House in Surrey from Ringo Starr, who became his first and closest friend in England.
Looking back at the creative time that followed, he laughed, "I had far too many songs. They were coming out of me, right and left. Some of them were pretty bad, but some of them were rather good. I had been reliant on the group atmosphere, sort of hiding in, and it was time to break out. I needed that confidence builder of a Grammy. I just took off from there."
While following his path meant there were "not so many arguments," he learned there was a downside that came with it. "You know, if everyone does exactly what you tell them, then … they do exactly what you tell them," he said. "That can be fraught with danger. Music is a collaborative art form, after all. … You have to be careful. You have to edit yourself and if you don't have bandmates around to help, you run into some bad rhymes. Sometimes it's just complete bollocks!"
Stills recalled it was difficult to lock down Jimi Hendrix, who contributed to "Old Times Good Times" on 1970's Stephen Stills. "When we were together, we were close," Stills said. "We were very brother-like. But getting together was a pain in the ass, then we'd make room for each other. I asked Jimi to play. He said, 'Sure.'" Among guest spots from Eric Clapton, Starr and others, English bassist Calvin "Fuzzy" Samuel became a mainstay of CSNY after he "bluffed his way" into one of Stills' solo sessions.
"Fuzzy was this wonderful, beautiful spirit," he remembered. "He taught us Antiguan slang. You know, instead of hungry he'd say, 'I'm nyamish.' He was a remarkably quick study, too."
Top 40 Singer-songwriter Albums
From Bob Dylan and John Lennon to Joni Mitchell and Billy Joel.