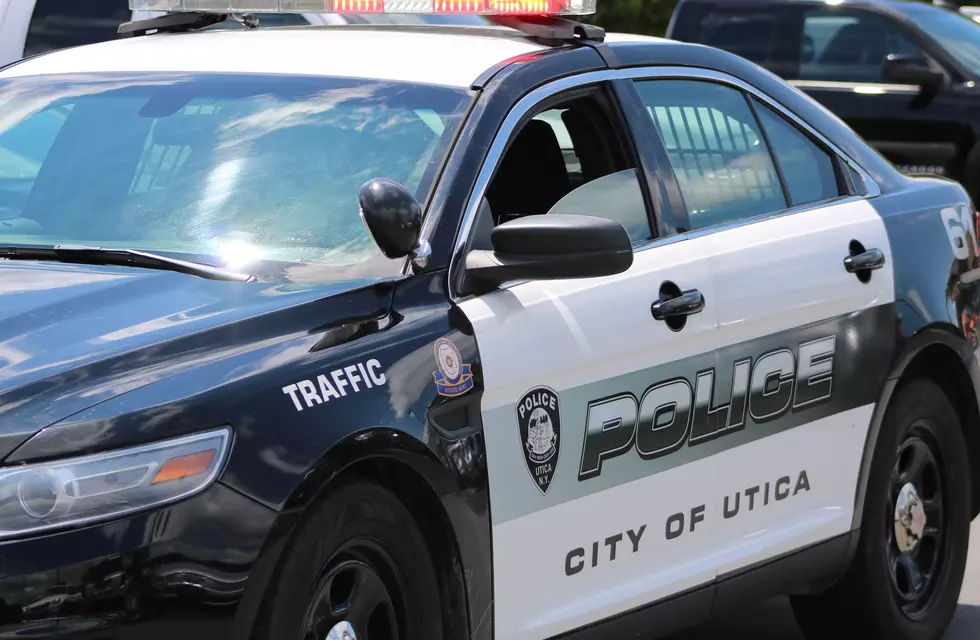 Utica Police Investigating Two 'Shots Fired' Incidents and 'Hit and Run'
Photo Credit - P.W. Creighton/TSM
Utica Police are investigating several incidents that occurred Friday. During the course of the day there were two 'Shots Fired' incidents and a 'Hit and Run' incident.
The first incident happened at approximately 2:30 p.m. on Clinton Place. Upon arrival officers discovered 53-year-old Noel Garcia with a gunshot wound to his thigh. Police say, the shooting occurred on the second floor of the address at Clinton Place and a suspect was quickly established. Police encountered the suspect and arrested him without incident.
Police arrested 44-year-old Herman Jefferson and charged him with Felony Assault and Felony Criminal Possession of a Weapon. Other charges are pending.
The next shooting incident happened at around 5:15 p.m. on Saratoga Street. A 30-year-old Utica man, Eric Rayford, suffered a gunshot wound to his leg. He was quickly transported to St. Elizabeth's Hospital for treatment. Following an investigation by the UPD Tactical Unit and Criminal Investigations Division a 16-year-old suspect was located and taken into custody. Due to his age a name and list of charges will not be released.
Then, Utica Police were called to Route 12 at the Route 49 interchange for reports of a car/pedestrian accident. When they arrived they discovered a man who was struck by a passing car. The victim was conscious, but suffered severe injuries. He was first transported to St. Elizabeth's by Utica Fire, however due to the nature of his injuries he was transferred to Upstate Medical Center. No citations have been issued at this time and there are no suspects.
If you have any information that could be valuable to Utica Police on any of these cases, you are encouraged to contact the Utica Police Department Criminal Investigations Division at 315-223-3510 or 315-735-3301. All calls may be kept confidential.