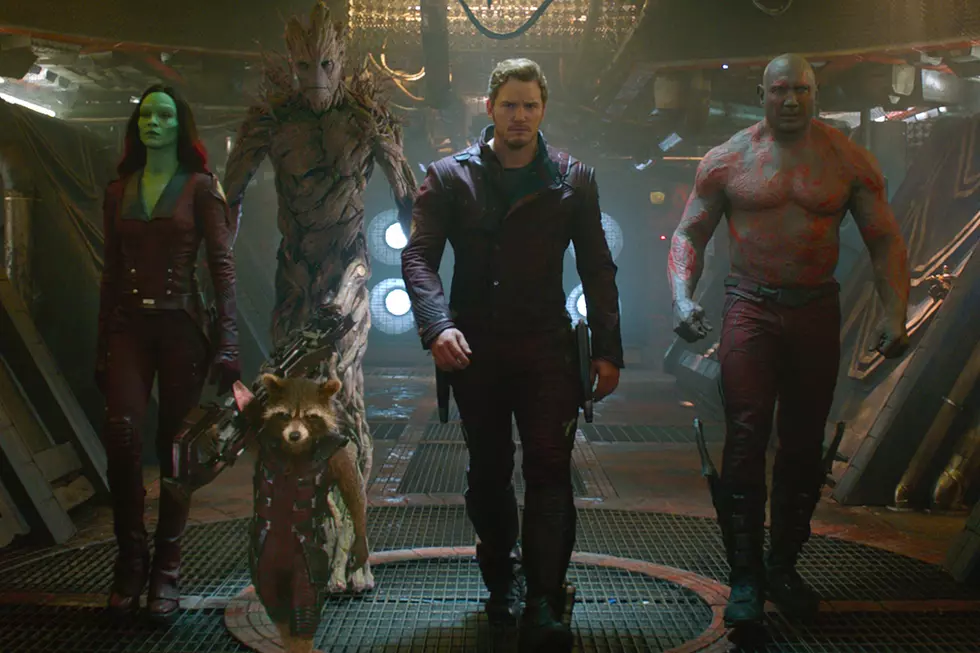 James Gunn Reveals 'Awesome Mix Vol. 0' He Played on the Set of 'Guardians'
Marvel
Guardians of the Galaxy's merging of space opera with rock opera was something we'd never seen before in a superhero movie, and remains one of the most fun films the MCU has ever given us. Part of its popularity sprung from the killer soundtrack made up of the greatest hits of the '70s and '80s Peter Quill carries with him in mixtape form (a sequel to which appeared in the second movie). Yesterday, director James Gunn revealed he had an "Awesome Mix Vol. 0" he played for the cast on set, and it's as fun as you'd expect.
Sometimes you need a few songs on hand to fire up your cast during the rowdier scenes, and that's exactly what Gunn did, forming a playlist of the rowdiest songs he could find, from My Chemical Romance to Andrew W.K. to inspire the Guardians while they were getting drunk and betting on alien beast fights.
Take a look at the tracklist here:
It's obviously a little more modern than what ended up in Awesome Mix Vols. 1 and 2, but it's honestly hilarious to imagine Dave Bautista and Chris Pratt rocking out to "Teenagers" and Gogol Bordello while they're supposed to be doing Serious Acting in a Hollywood blockbuster. Did the cast have a similar pump-up mix for the sequel? Can we expect an "Awesome Mix Vol. 1.5" sometime soon?