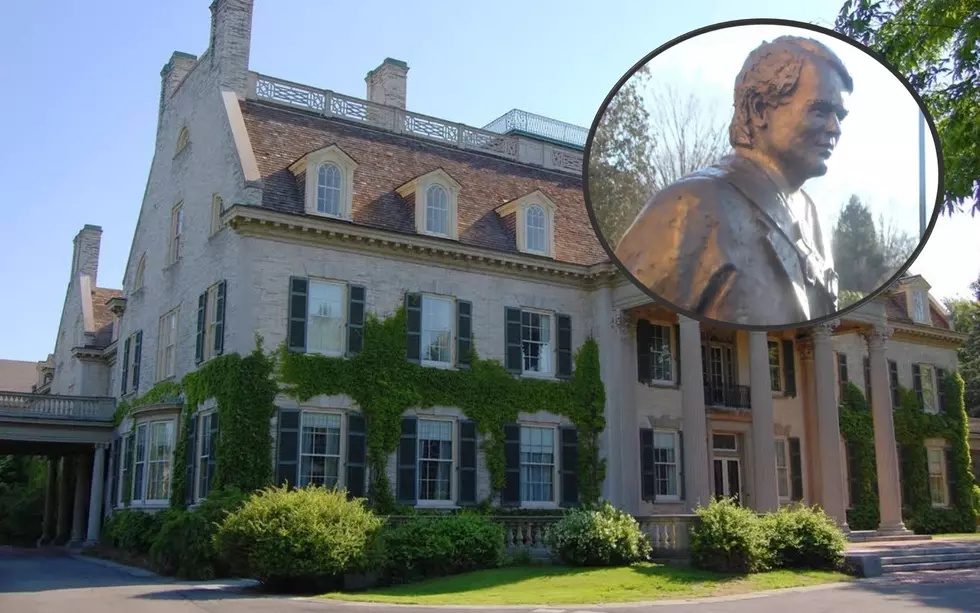 'A Loving Memorial': Celebrity Statue Finds Home in This Upstate New York City
Google Maps / YouTube (News 8 WROC)
In May of 2022, a statue of actor Philip Seymour Hoffman was unveiled outside the Dryden Theatre in Rochester, New York. The statue was commissioned by philanthropist James Declan Tobin and created by David A. Annond, and was made in honor of Hoffman, who passed away in 2014 at the age of 46.
As of this week, the statue has been given a permanent home, and will live just miles away from where the legendary actor grew up, as a constant reminder of his big-screen brilliance.
---
Statue of Philip Seymour Hoffman to Remain at George Eastman Museum
A story from New York Upstate shared an update on the status of a statue of deceased actor Philip Seymour Hoffman, and specifically, where it will call its permanent home. It was announced that the statue will remain outside the George Eastman Museum and the Dryden Theatre in Rochester on a full-time basis, a reversal of a decision made by Hoffman's family last year.
Originally, the statue was positioned outside of the museum and theater temporarily, with the ultimate goal of moving it down to New York City permanently, according to the report. Instead, the statue was donated to the museum this week, and will remain roughly 15 minutes from nearby Fairport, New York, where Hoffman grew up.
Local news station WROC put together this news package on the announcement:
In conjunction with the statue's donation, the museum has put together a new series for its patrons, A Tribute to Philip Seymour Hoffman. The museum will screen a number of his most famous films throughout the year, a fitting way to remember an actor who stole the show in so many of his performances.
Over his career, Hoffman accumulated an Academy Award, a BAFTA Award, and a Golden Globe Award as well as nominations for two Primetime Emmy Awards and three Tony Awards.
He was also regarded as one of the best, and most humble, actors of his generation, and is still considered one of the best character actors of all-time.
As described by Hoffman's mother, Marilyn O'Connor, the statue is a loving memorial of a brilliant actor, who we lost far too soon, but who in 46 years of life, captivated audience members on the big-screen, and on-stage.
Those performances, that legacy, and this incredible statue, will last forever.
Celebrities You Might Run Into In Upstate New York...Because They Live Here
Smile! 25 Celebs You Didn't Know Were at NY Yankees' Games
Yankee Stadium is packed with thousands of screaming fans for every New York Yankees' home game, and every now and then, a big celebrity will cheer them on, too.