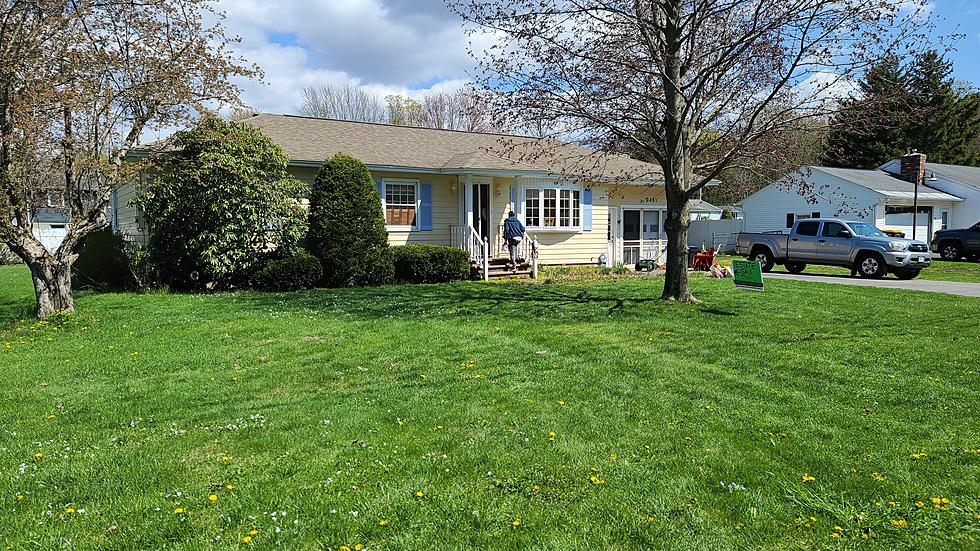 Rome Estate Sale Home To Everyday Treasures
Hyde/TSM
As we roll into another weekend, I begin salivating at the thrill of the hunt.
Yard sales are slowly but surely beginning to pop up. Spring cleaning is in full effect. For a picker like me, this is the busy season.
But TLC Estate Sales will be the first to tell you, they aren't seasonal. Indeed they have kept my thirst quenched since I moved here in the fall. This weekend is no exception.
You know I love all in one rack stereos. Soundesign was the king of these for a while. I particularly like this set because it has storage space not just for your LPs, but also for your cassettes. In later iterations, that space would be taken up by a cd player so this is truly a fantastic time capsule.
Not long ago, I would not have given this a second look. But I have since met someone who collects sports rally towels. This one is from 2008, which on the surface doesn't seem that long ago. But fair reader, i invite you to do the math. Yeah, I know. This is a cooler item than you thought isn't it?
Say hello to the Ritz Black Angus Rotisserie Grill. This is a beast and caught my eye immediately upon sight. I think it would do the job and then some.
Star Wars is always a win isn't it?
So. Many. Cds. And. Cassettes. Many hidden gems just waiting to be found. If you are an R.E.M. fan, you won't be disappointed.
So what did I find? A nice CRT TV with a remote. Some very cool novels featuring the stars of Old Hollywood. Clerks soundtrack and the classic Live Baby Live from INXS. Quite the haul if I do say so myself. But, I left a lot for everyone else at 6451 Pillmore Dr. Happy hunting.
UTICA HISTORY! Vintage Four Acres Concert Posters Found in Ceiling
Holy time capsule! Check out these vintage posters from Utica's historic Four Acres night club!
Flip Through the Vintage 1980s Sears Holiday Wish Book
Check out this Sears catalog that I got my hands on. It is actually the 1980 Sears Holiday Wish Book. It is nearly 500 pages of all of the things that you wanted to circle in the book so Santa knew what you wanted for Christmas. I picked out a bunch of electronics, retro toys, hand-held games, roller skates, big wheels, clothes, even a 1980s version of the electronic spin bike. Enjoy!
Vintage Ornaments and Other Christmas Things