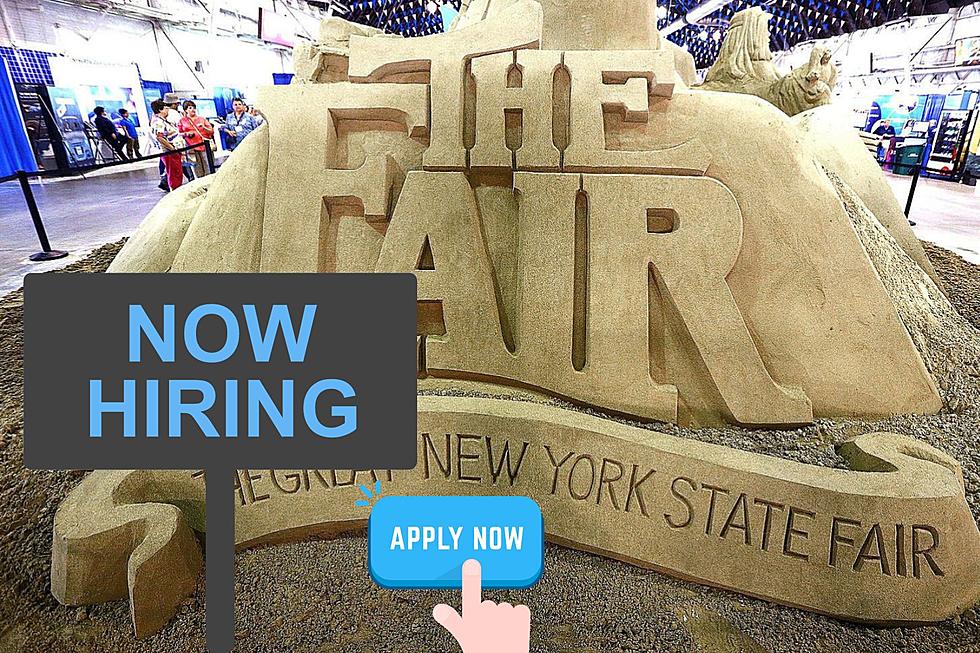 Want To Work at NYS Fair This Summer? Hundreds of Jobs Available
Credit - NYS Fair/Canva
Want to work at the New York State Fair this summer? Hundreds of jobs are available.
It takes hundreds of staff to make the 13 days of the New York State Fair run smoothly. You can apply for one of several different positions.
Guest Relations
Security
Safety and Transportation (Tram Conductors)
Superintendents for Talent Showcase Youth talent show
Read More: Disney Coming to New York State Fair
Work hours, rate of pay, and duration of employment vary per assignment, and certain positions may be needed before the Fair begins.
"We've all heard the adage that 'many hands make light work.' We are so grateful every year to have about 1,600 community members step up to help our team throw one of the biggest, most fun events in New York State," said interim Fair Director Sean Hennessey.
Additional Opportunities
There are additional opportunities available for anyone interested in Grounds and Restroom Cleaning. Positions are available for a variety of roles in shifts including daytime, evening, and overnight from August 19 through September 8, 2023.
Parking jobs will be available as the fair draws closer.
Read More: Fair Admission & Parking Price Increases
If you are interested in any of the open positions you are encouraged to complete an online application. If you have any questions you can reach out to Human Resources at recruitment@agriculture.ny.gov.
The New York State Fair runs from Wednesday, August 23  through Labor Day, Monday, September 4.
New York State Fair Butter Sculptures Through the Years
Take a look at the Butter Sculptures over the years at the New York State Fair.
New Food & Drink Concoctions at 2022 NYS Fair
It's a tradition - crazy food combinations at the New York State Fair. Take a look at all the inventions in 2022 as we gear up for 2023.